Big 12 News
ESPN's College GameDay Heading to Lawrence for Kansas vs. TCU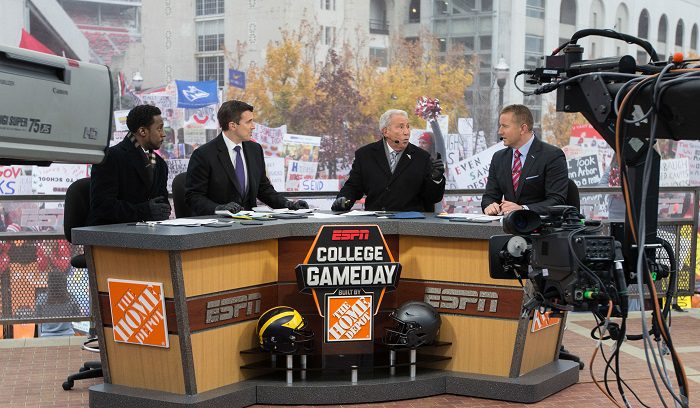 The Kansas Jayhawks are the story of the early college football season off to a 5-0 start and now KU will be hosting ESPN's College GameDay next weekend when they welcome in 4-0 TCU.
Kansas is fresh off a 14-11 win over Iowa State on Saturday in which the Cyclones missed three field goals, including one to tie the game in the final minute of the game.
Here is the announcement from College GameDay's Twitter account.
The Jayhawks should be in the Top 25 come Sunday, after just missing out on the Top 25 last week, when they were the team to receive the most votes that was not ranked.
Kansas has one of the most explosive and exciting players in the Big 12 in quarterback Jalon Daniels, who the rest of the country will get to know come next Saturday.
The magic-carpet ride continues for Lance Leipold and the Jayhawks, who are off to the program's best start since the 2009 season. Meantime, TCU is 4-0 after dominating Oklahoma 55-24 on Saturday.
For College GameDay, this is the second Big 12 campus they will have been to this season, as they went to Texas for the UT vs. Alabama game in Week 2.