Trending Now
Look: Rose Bowl Once Again Empty as UCLA Begins Pac-12 Play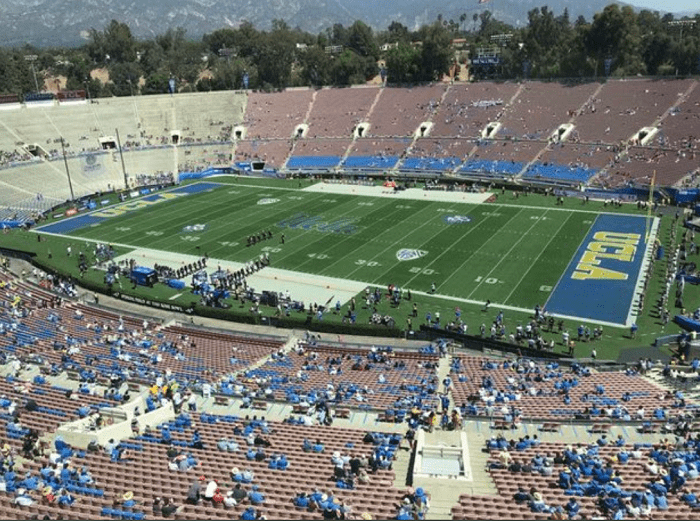 The UCLA football fan base continues to embarrass itself.
The videos and pictures from Friday night's match up between UCLA and Washington is even worse than I would have expected. I'm curious as to what Stewart Mandel's excuse will be for this one given the fact that it's now conference play between a pair of 4-0 teams, plus going to the beach at night isn't really a thing.
Here's the video.
To think that this program is heading to the Big Ten is absolutely comical. The argument always surrounds the "LA Market". Maybe so, but how is the New York City market working out for the Big Ten since adding Rutgers?
It was just a couple of weeks ago that legendary UCLA QB Troy Aikman called out the fan base for its attendance issues, but as he noted, it's nothing new.
UCLA is set to join the Big Ten in 2024 with USC and considering what Big Ten fan bases and programs are used to playing in, this will be like a pee-wee football game with absolutely zero home field advantage.
Have fun.