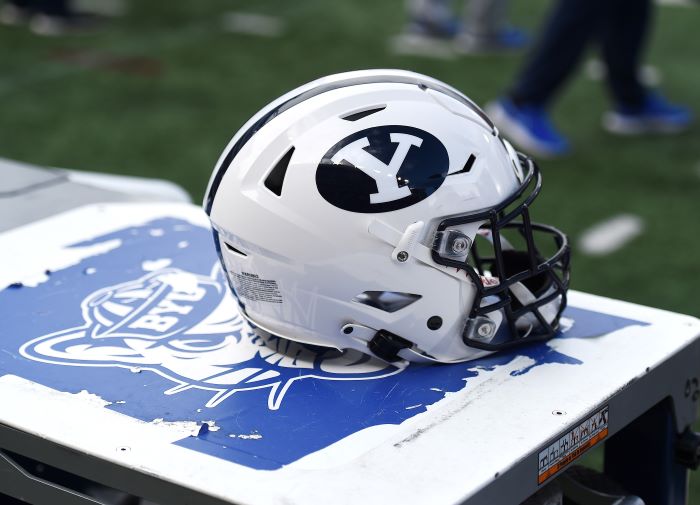 There's strength and then there's BYU's mascot.
The BYU Cougars mascot, Cosmo, did something I have never seen any mascot do before: three push ups and pop himself up from one pair of tables to another and then to a third.
Don't believe me? Check out the video below from Thursday night, which has since gone viral across the college football landscape.
I'm already beyond fired up for BYU to join the Big 12 for the 2023 football season, as they'll be a great addition for the league for a multitude of reasons. The fan base is outstanding, as we saw a couple of weeks ago against Baylor, but now the icing on the cake may be their mascot, who is the biggest bad ass in college football.
Cosmo the Cougar is going to raise the game of every single mascot across the Big 12 Conference. And something tells me the rest of the Big 12 mascots are going to be spending some extra time in the gym this offseason because if not, they're going to get embarrassed on Saturdays.
Oh, and BYU went on to win the game 38-26 over Utah State.