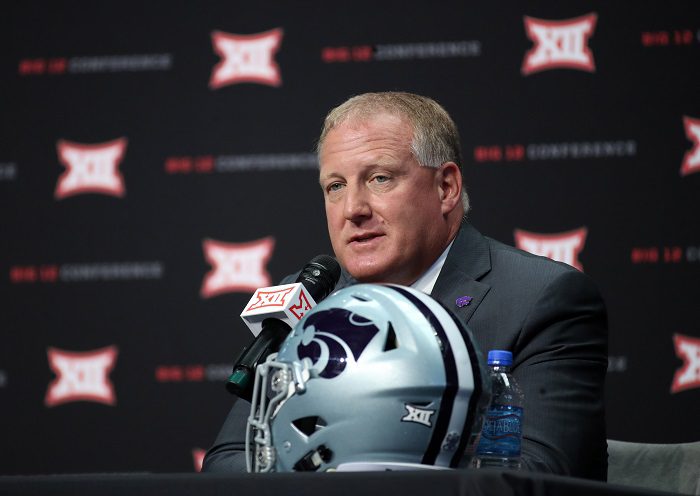 Chris Klieman is a guy's guy.
We always knew it, but he proved it again on Saturday. Klieman was being interviewed at halftime of the team's game against Texas Tech and when asked about the first half, Klieman ripped his team's second quarter and called it an "awful way to end the half". At the time, K-State led 13-10, but that's after a 13-0 lead at the end of the first quarter.
He then said, "We've got to nut up here and make some plays."
Here's the video of Klieman's interview that puts him into legendary status of men across the state of Kansas.
Needless to say, his team did appear to "nut up" in the second half, as the Kansas State Wildcats pulled away for a 37-28 win over Texas Tech on Saturday in Manhattan.
Quarterback Adrian Martinez appeared to nut up the most as he finished his day with 12 carries for 171 yards and three touchdowns. Add in Deuce Vaughn's 170 rushing yards and the two combined for over 340 rushing yards on the day.
The King Nuts?
Regardless, Klieman's team will need to keep those nuts up as they look to improve to 3-0 in Big 12 play next week when they hit the road to take on the Iowa State Cyclones.