Baylor Bears
Five Biggest Takeaways From Week 5 of the Big 12 Football Season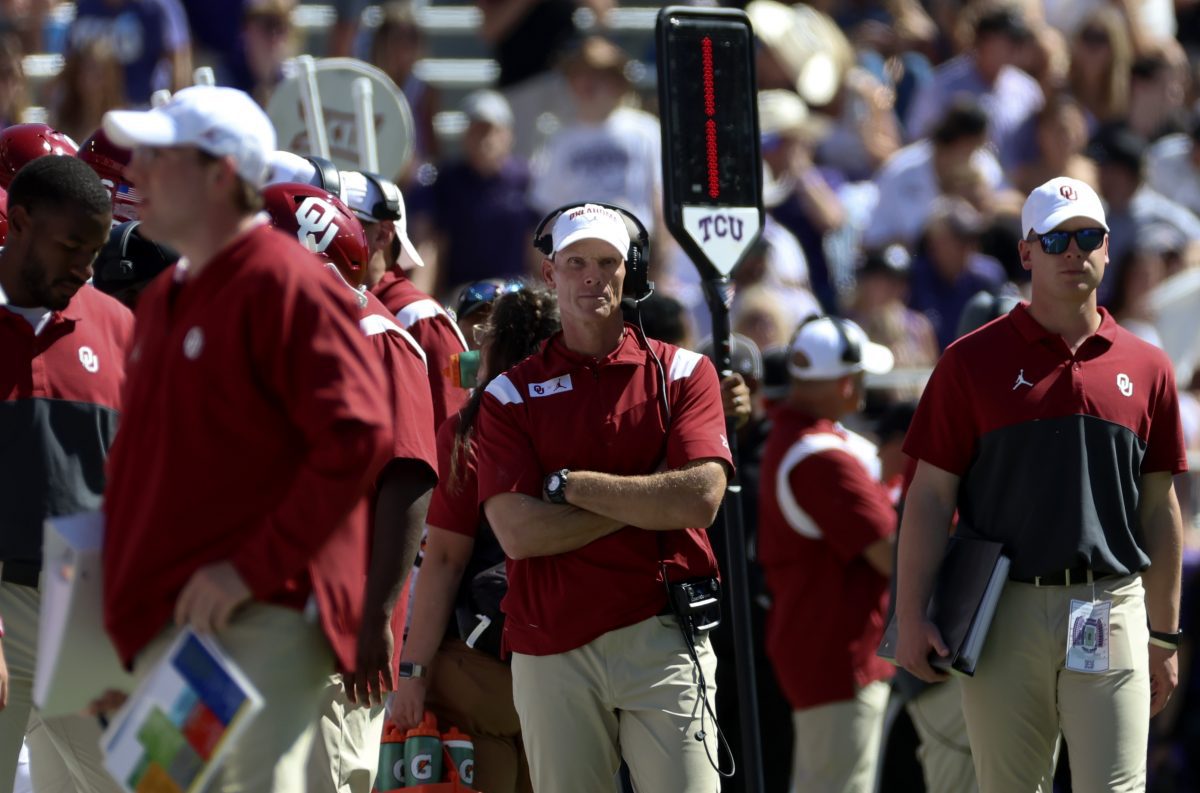 Week 5 of the Big 12 football season is in the books as conference play is fully underway across the league. The conference is absolutely loaded and that was once again on display on Saturday with multiple upsets taking place in Fort Worth, Waco and Lawrence, where TCU, Oklahoma State and Kansas all came in as underdogs in their games and won.
So with another wild week in the books, here are the five biggest takeaways from Week 5 in the Big 12 Conference.
1. The Kansas Ride Continues
This is get more magical by the week in Lawrence. Kansas' offense really struggled on Saturday against Iowa State, getting outgained 313-213 in total yards. However, the defense had its best game of the season, by far, and what gives this season that magical feeling is some of what took place on Saturday in a 14-11 victory.
KU got a bit lucky as Iowa State missed three field goals, with two of those three clanking off the right upright. No, Kansas doesn't need to apologize for anything as it improves to 5-0 on the season for the first time in 13 years and hopes to keep its incredible season going next week when the Jayhawks welcome the 4-0 TCU Horned Frogs to Lawrence. But, if you told me KU would have only scored 14 points I would've predicted a double-digit loss. When one unit picks up the other in any given week, it makes the season even more special.
Oh, and did we mention College GameDay is coming to Lawrence for the first time ever?!
2. Oklahoma is a Mess (By Their Standards)
The Sooners technically started off 0-2 in Big 12 play during the COVID year of 2020. However, those were two losses to Kansas State and Iowa State by a combined 11 points. OU went on to win the Big 12 that season. What we saw on Saturday was different as Oklahoma was crushed by TCU 55-24 for its most lopsided Big 12 loss since 2014, which of course followed last week's loss to K-State.
Yes, the Dillon Gabriel injury, and the several other injuries, were a tough loss, but they were going to lose this game regardless. Oklahoma's defense was a paper tiger and the offense is not what OU fans have come to expect in recent years. But in hindsight, given how much this team lost, with a new staff taking over, maybe our expectations were always unreasonable for OU this season. Brent Venables is going to be just fine at Oklahoma, but this could end up being a disappointing season in Norman. Heck, it already is.
3. Spencer Sanders and Oklahoma State's Revenge
Oklahoma State went to Waco in a rematch of the epic 2021 Big 12 Championship Game and the Pokes picked up a convincing 36-25 win. Spencer Sanders came into this one with everyone talking about how he threw seven interceptions against Baylor in two games last season. But Saturday, Sanders got his revenge as well.
He only threw one interception in the third quarter, but then he bounced back with a 49-yard strike to Brandon Johnson, which set up OSU's next score. Sanders finished 20-for-29 with 181 passing yards, 75 rushing yards and two total touchdowns.
Sanders clearly had the turnovers from last season on his mind as he tweeted this after the game.
The Cowboys are 4-0 overall and 1-0 in Big 12 play and look to be right up there with the class of the league.
4. Kansas State is Quietly in First Place
Well, maybe not so quietly in Manhattan. But if you were to ask a casual college football fan who is in first place in the Big 12, they will probably tell you Kansas, as everyone is following that story, or Oklahoma State, since the Pokes' game against Baylor was on FOX on Saturday. However, K-State looked very good on ESPN+ on Saturday in a 38-27 win over Texas Tech.
Adrian Martinez and Deuce Vaughn have been the lethal 1-2 punch in the running game we all expected the last couple of weeks. Against Texas Tech, the two combined for 341 (!!) rushing yards in the victory. The defense is also getting stronger and had Donovan Smith on his heels most of the day.
The Tulane loss was bad, but this team should not be overlooked by anyone in the Big 12 and I would not be shocked to see them playing at AT&T Stadium in early December.
5. West Virginia's Horrendous Performance
Yes, Texas came to play, but let's be honest, West Virginia played a terrible football game in a 38-20 loss to the Longhorns. Considering they had extra time off after beating Virginia Tech last Thursday night, this was extra disappointing.
This team was unprepared and undisciplined and trailed 28-0 in the second quarter. UT had drives of 60, 74, 71 and 87 yards. WVU finished the first half (when the game was still in reach) with four penalties for 48 yards
Neal Brown was trending on social media during the game, and incase you need me to point out the obvious, it wasn't pretty. WVU fans are clearly frustrated with Brown and this team, as the Mountaineers are now 2-3 overall and 0-2 in Big 12 play. With the loss, Neal Brown is now 19-21 overall and 11-18 in Big 12 play in his fourth season on the job.