Big 12 News
Kansas Jayhawks Join Three Other Big 12 Teams in Week 6 AP Poll Top 25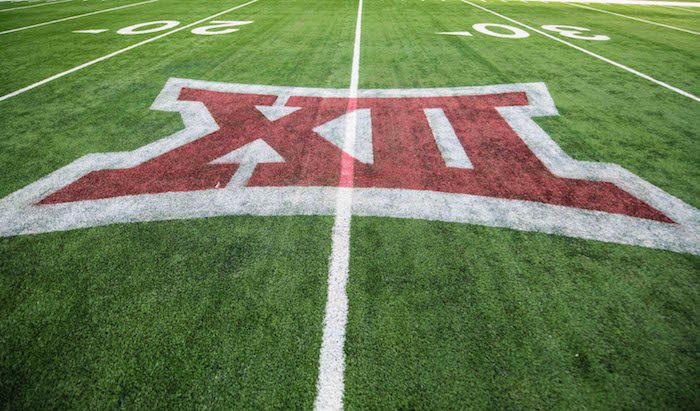 The Top 25 AP Poll came out on Sunday afternoon for Week 6 and there are four Big 12 teams ranked, with the most notable story being the Kansas Jayhawks coming in at No. 19.
Other ranked teams in the Big 12 include the Oklahoma State Cowboys moving up to No. 7 after beating the Baylor Bears on Saturday. The TCU Horned Frogs are the No. 17 team in the country after crushing Oklahoma, while K-State beat Texas Tech and cracked the Top 20 at No. 20.
The Big 12 Conference saw two teams also receiving votes, with Baylor just on the outside of the Top 25 with 88 votes, while Oklahoma received a total of two Top 25 votes as the Sooners fell to 0-2 in Big 12 play after a 55-24 loss to the Horned Frogs.
Here's a look at the full Top 25 of the AP Poll for Week 6.
Alabama
Georgia
Ohio State
Michigan
Clemson
USC
Oklahoma State
Tennessee
Ole Miss
Penn State
Utah
Oregon
Kentucky
NC State
Wake Forest
BYU
TCU
UCLA
Kansas
Kansas State
Washington
Syracuse
Mississippi State
Cincinnati
LSU
The Big 12 Conference is, by far, the deepest conference in America, so expect some of these teams to fall out of the Top 25, with others returning in, when all is said and done. The Big 12 saw three underdogs win outright on Saturday and that is a trend that will continue throughout the fall.