Big 12 News
Big 12 Conference Issues TCU Public Reprimand and Fine for Field Storming Incident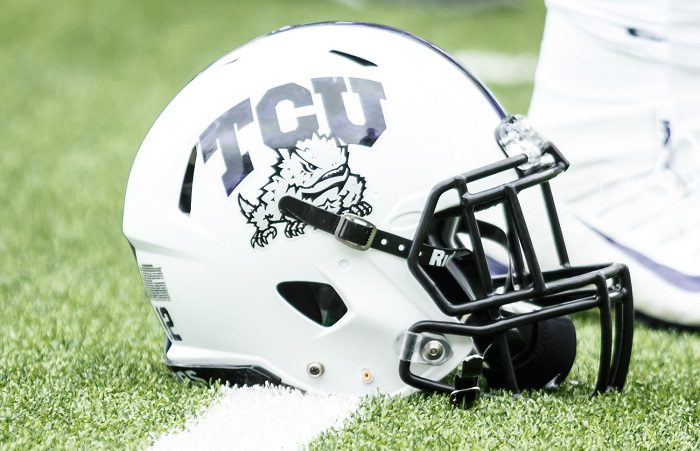 After defeating Oklahoma 55-24 on Saturday, TCU fans stormed the field in celebration directly following the conclusion of the game.
The Big 12 Conference has announced a public reprimand and fine of TCU following the incident, according to a Big 12 press release on Monday.
In accordance with the Big 12 Conference Principles and Standards of Sportsmanship, the Conference has issued a public reprimand and $50,000 fine of TCU for the field storming incident that occurred at the conclusion of Saturday's game against Oklahoma.
"Ensuring a safe environment for all players, coaches, officials and support staff is paramount," said Big 12 Conference Commissioner Brett Yormark. "Although well intended, the TCU event management policy did not provide for the protection of all game participants. There is no tolerance for any act that compromises safety, and it is the responsibility of home game management to deliver security measures so the visiting team and game officials can safely exit the field."
This reprimand and fine come just seven days after the conference fined Texas Tech for storming the field following its 37-34 OT victory over Texas. That fine, of course, was covered by Citi Bank, which pledged to cover the entire $50,000 fine following the incident.
I guess we will have to wait and see if a corporate sponsor of TCU will step up and pay this fine in the coming days.