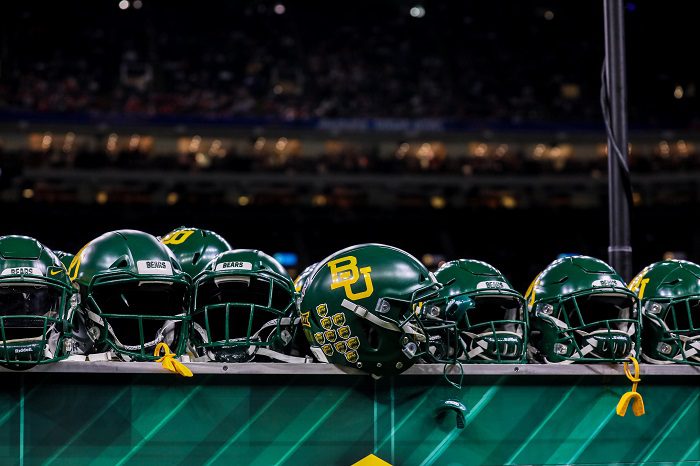 Baylor fifth-year senior running back Josh Fleeks has entered the transfer portal, according to reports from On3's Matt Zenitz.
Fleeks, a former four-star recruit out of high school, joined the Baylor program in 2018 when Matt Rhule was still at the helm. While he consistently found himself in games throughout his career, Fleeks made only one start for the Bears over the course of his career, which came in 2021 against West Virginia.
In 2022, Fleeks appeared in just three games for the Bears and obviously felt that he might get a better opportunity somewhere else next season.
Fleeks appeared in 43 games over his career with Baylor, tallying 1,571 career all-purpose yards and five touchdowns. Because he has entered the portal midseason, it is unlikely that we will see him play anywhere, including Baylor, for the remainder of 2022.
This will be the last football season in which we see athletes jumping into the portal midseason, as the NCAA has passed a rule to include transfer windows, which will go into effect on January 1, 2023.
The new rules will allow for 60 days per year when athletes can enter their names into the portal. The first, a 45-day period,, will start the day after championship selections are made. The second window will be from May 1-May 15, so that players have to freedom to leave after spring practice concludes.