Big 12 News
Kansas RB Daniel Hishaw Jr. Out for 'Extended Period of Time' After Injury vs. Iowa State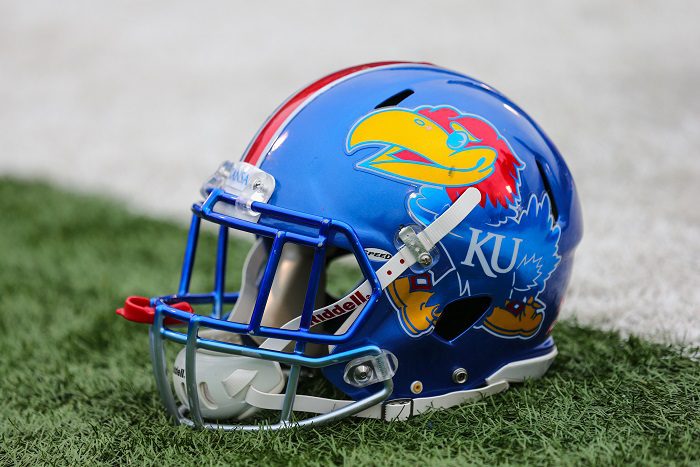 Kansas head coach Lance Leipold addressed the media on Tuesday as he does every week, and had some unfortunate news concerning running back Daniel Hishaw Jr.
Hishaw, who had carved out a significant role at running back for the Jayhawks, was injured during the fourth quarter of Kansas' 14-11 victory over Iowa State.
After taking a handoff, Hishaw was fighting for extra yardage and broke free from a group of Cyclones and tried to get a few more yards after contact. When he eventually went down by way of a few Iowa State tacklers, Hishaw remained on the ground until a cart and stretcher took him off the field of play. Following his exit from the field, Hishaw was helped into an ambulance and sent to a nearby hospital.
There was little update on Hishaw's status until today, but unfortunately, the news isn't good for Kansas fans.
"He'll be on for an extended period of time," Leipold said. "I don't have specifics yet. But that's probably the best I can give you at this time. But he seems to be in decent spirits considering everything."
Leipold was able to visit Hishaw in the hospital after the game on Saturday and gave a few details on that as well.
"I was able to see him at the hospital," Leipold said. "And he was doing a lot better than I could have expected. Kelly and I stopped there, our training staff, medical staff did an outstanding job, as well as people at the hospital. His father was there and his uncle. You don't want to get a lot of people there. In fact, he was getting ready to be discharged. And so I mean, considering all that was, some of our team doctors were coming in. So we kind of made sure everything was there, everything was arranged for him and his family for the evening and let [the doctors] do their jobs."
Hishaw has been one of the most impressive players for KU to this point in the season, leading the team with 329 all-purpose yards on 8.4 yards per touch, and is tied with Devin Neal for the team lead in touchdowns with five. Losing him for an extended amount of time is a big hit for the Kansas running back room, as Leipold points out.
"You can see the different things he gave us," Leipold said. "He had good speed, he showed himself as a receiver but I think his running style, physicality is one. He was probably one that separated himself. I thought he had a couple of those runs Saturday. There's different styles that all compliment each other, but now you have one piece of that group that's going to be missing, unfortunately."