Kansas Jayhawks
Paul Rudd Given Best Odds to be Kansas' College GameDay Picker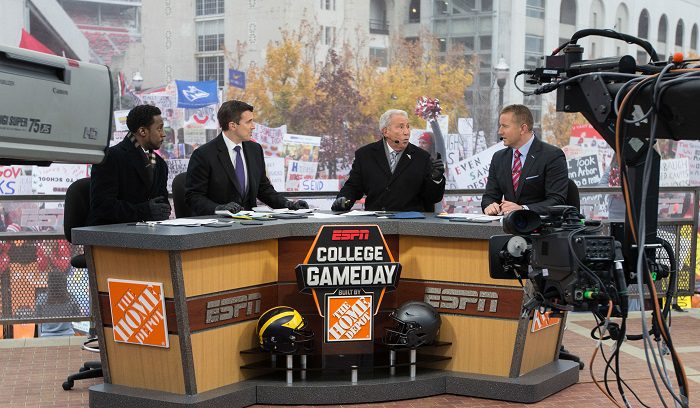 With College gameday headed to Lawrence, Kansas for the first time for Saturday's matchup between the Jayhawks and TCU, Bet Kansas has put out their odds for the Celebrity Guest Picker joining the Gameday crew in Lawrence.
Actor/Comedian Paul Rudd currently sits at the top of the list with the best odds (32.2% chance) to sit in as Guest Picker ahead of the 19th-ranked Jayhawks game versus the 17th-ranked TCU Horned Frogs.
This list comes from @JayhawkSlant on Twitter; you can see the rest of the list below.
Joining Rudd on the list of possible candidates are Artor/Comedian Jason Sudeikis (25% chance), Actor/Comedian Rob Riggle (12.2% chance), Comedian Nikki Glaser(12.2% chance), NBA star and former Jayhawk Paul Pierce (11.1% chance), NFL star and former Jawhawk Aqib Talib (3.9% chance), and rounding out the list is current 76er and former Jayhawk Joel Embiid (2% chance).
While it is still up in the air as to who the Guest Picker will be for College Gameday, the Kansas Jayhawks will be heavily focused on as they look to climb to 6-0 against a strong TCU team.
TCU finds themselves undefeated (4-0) after upsetting the Oklahoma Sooners last week, 55-14. The game kicks off Saturday, October 8th at 11 AM in Lawrence and will be a major spotlight between two top 25 teams.