featured
Tirade Tuesday: Oklahoma Fans Hitting the Panic Button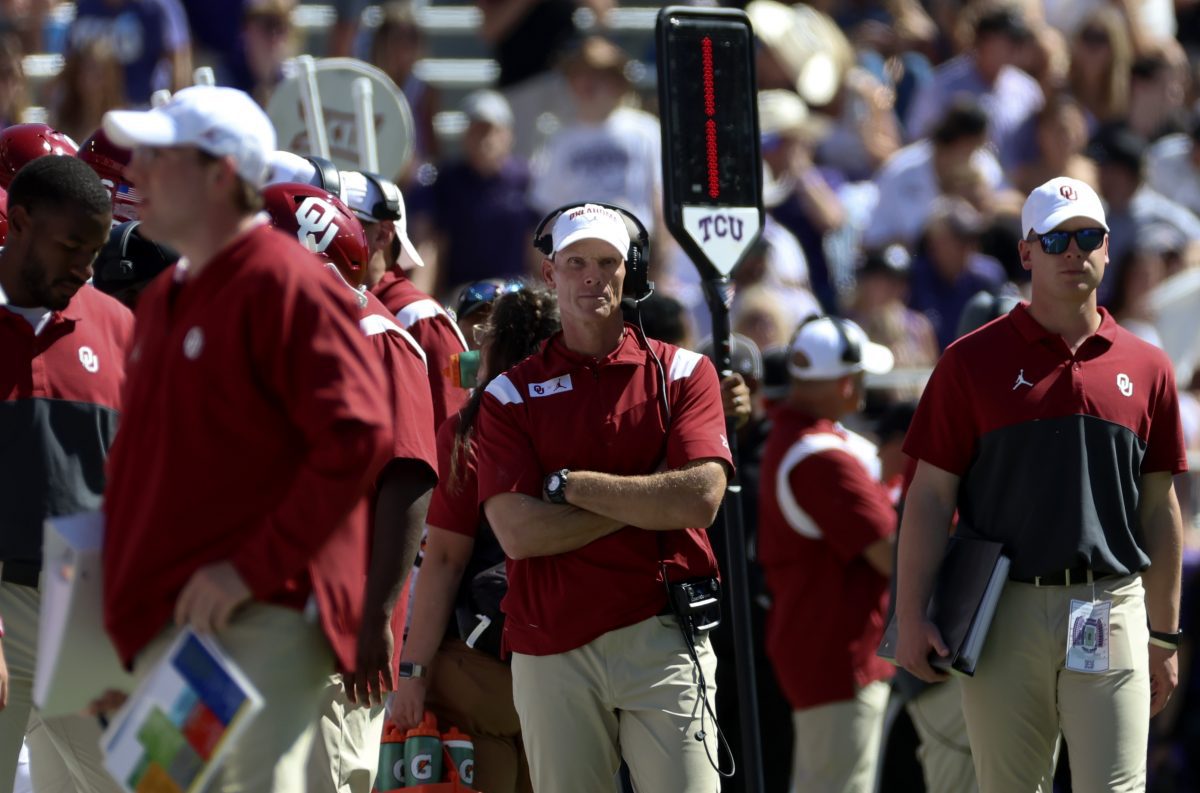 I would like to start by apologizing for any false sense of hope and/or entitlement that I may have given Oklahoma fans coming into the 2022 season.
I never said this team would compete for a national championship or a college football playoff spot. I did, however, deem this team capable of winning a Big 12 title in 2022, and it appears that I may've been wrong about that.
Now, those of you that came into this season expecting 12-0 (you know who you are), that is entirely your fault for setting lofty expectations for a team that you had no clue about coming into the year. Sure, the Oklahoma brand carries some weight that probably adds a win or two to the win total at the beginning of the year, but expecting 12-0 at the beginning of the year was folly. Was it best case scenario? Sure. But more likely was a 10-2 or 9-3 finish.
Sitting at 3-2, the Sooners are now in a tough spot. Not only has their defense been suspect over the last couple of weeks, but they will also enter the Red River Showdown likely without their starting quarterback as Dillon Gabriel is in concussion protocol this week. That means that Sophomore Davis Beville will likely get the start, and that will make it tough for the Sooners to have success through the air offensively against Texas.
If you thought the outcry on Twitter and various message boards was bad after the TCU loss, imagine what things will look like if the Longhorns come into the Cotton Bowl and hang 50 on OU.
Hell, last weekend some Sooner fans were ready to give Venables the boot after 4.5 games. Message Board Geniuses caught several OU fans taking their frustrations to the internet. The boards were on fire, and torches and pitchforks were seemingly being handed out in bunches around Norman, Oklahoma.
Patience is not something that Oklahoma fans have had to practice for quite some time, but they will need to figure it out in the coming weeks because things might get worse before they get better.
Of course, it is easy to be a fan of a team when they win 10+ games year in and year out. Now, Sooner Nation is getting squeezed a bit and it hasn't been pretty on social media.
Prepare yourselves, because there is a real chance that Oklahoma is 3-3 coming out of the weekend, and would be on a three-game skid for the first time since 1998 when they lost five consecutive contests.
I don't believe that the Sooners will fall off a cliff into perpetual irrelevance or anything close to that, but for the 2022 season, Oklahoma is having a down year. My suggestion? Expect improvement as the year goes on, and hopefully, a bowl game berth is in the cards. Buckle up Sooner Fans, it's going to be a bumpy ride, but Brent Venables is the right guy to be at the steering wheel. Hang in there. It will get better, eventually.