Big 12 News
Kansas Football Announces Third Consecutive Sellout vs. TCU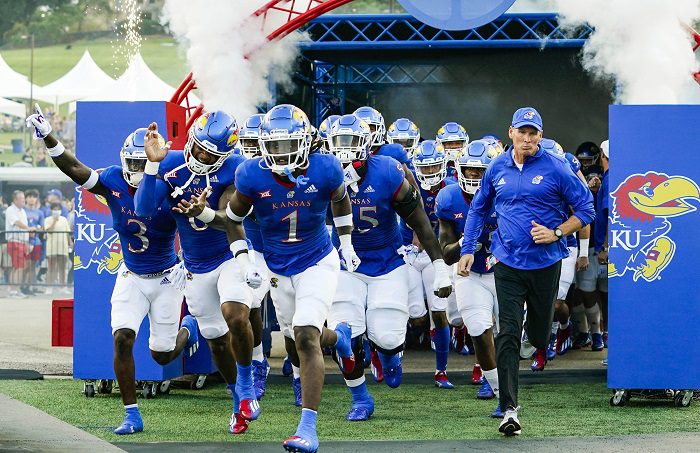 The Kansas Jayhawks have been the darling of the 2022 college football season to this point, and the fanbase responded with back-to-back sellouts for games against Duke and Iowa State.
Now, you can make that three consecutive sellouts as the University has announced that the game against TCU this upcoming Saturday will be sold out as well.
For the first time in 13 years, Kansas is 5-0 and ranked in the AP Top 25, and is set to face 17th-ranked TCU in a battle of undefeated Big 12 foes. ESPN's College Gameday will be on site for the first time in the program's history and there will be roughly 70 recruits at the game to see the sights and sounds of the fast-rising Kansas program.
To say that there will be a lot going on in Lawrence this weekend is an understatement as this very well might be the most excitement that Kansas football has seen since it won the Orange Bowl in 2008.
If KU can beat TCU this Saturday it will become the first team in the Big 12 to reach bowl eligibility, and at 6-0, the Jayhawks can start thinking Big 12 title. However, before they get there, Kansas will need to take down the Horned Frogs, who are currently seven-point favorites.