featured
An Ill-Advised and Slanderous Oklahoma Fanbase Needs to Show Its Head Coach Some Grace in a Growing Year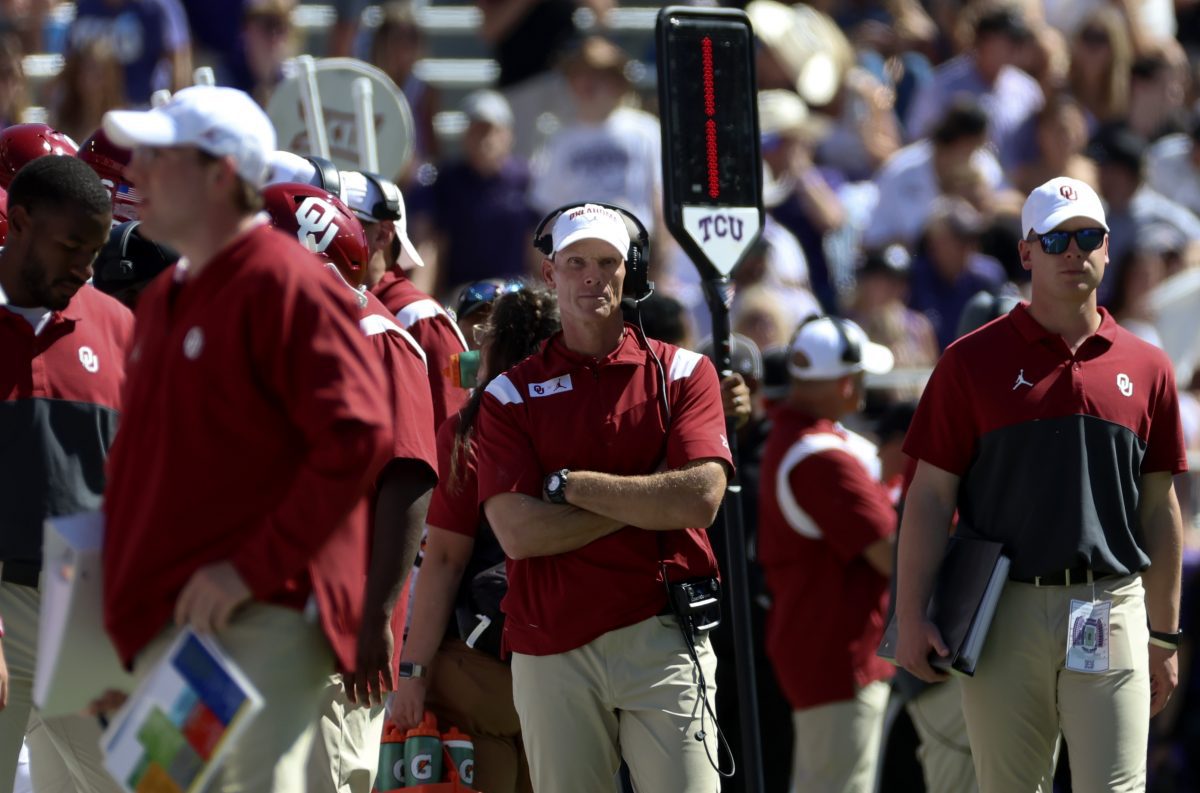 Coming into the 2022 season, the Oklahoma Sooners were picked by Big 12 media to finish second in the conference this season, behind the Baylor Bears, despite one of the most dramatic roster and coaching staff turnovers the program had seen in over two decades.
However, five games into the year Oklahoma sits at 3-2, as does Baylor, and the folks in and around Norman are getting restless. Losing two games in a season, let alone in the first five weeks, isn't "the standard" at Oklahoma.
It also isn't the standard for a head coach to up and leave the Sooners for another job. Yet, that is the current state of affairs at Oklahoma and already there are those that are ready to turn the page on the Brent Venables chapter at OU. I'm here to tell you: don't be that guy.
At 3-2, Some Oklahoma Fans are Ready to Burn Things to the Ground
The Oklahoma Sooners are not having the season that we have grown accustomed to seeing, having lost back-to-back games for just the second time since 1999. The most recent loss, a 55-24 drudging at the hands of TCU, was as bad a conference loss as Oklahoma has suffered in the last 20 years. The Sooners are certainly not what they appeared to be after three weeks of play, and that has sent some in the fan base to a pulpit or a soapbox, rambling on about changes needing to be made. I've seen it all.
"Brent Venables ain't the right guy for this job."
"Jeff Lebby needs to go."
"This is why we got rid of Venables the first time."
There is slander coming from all corners of the Oklahoma fan base, and that's just after two losses. What will those same people say if the Sooners go into the Cotton Bowl and get dragged by Texas? Now, its usually the loudest and most obnoxious fans that head to Twitter or Facebook to complain about a coach, and it certainly isn't all of them. There is probably a majority of OU fans that understand that there is a process ahead of the new coaching staff and that these sorts of things take time. However, those people are likely the ones that don't put their feelings out on message boards and social media for the world to see.
Fixing a Culture Isn't as Easy as It Sounds
When Brent Venables took over the Oklahoma program in December 2021, Oklahoma was fresh off a disappointing year in which a team that was expected to be a national title contender fell flat on its face and didn't even manage to make it to the Big 12 Championship game.
Lincoln Riley left like a thief in the night last November, and with him went three blue-chip recruits from Oklahoma's previous recruiting class. The Sooners lost several commitments for the 2022 and 2023 classes, and 11 players from an 11-2 roster ended up in the NFL. But those were only the issues that the national media were drumming away at. Inside the OU locker room, well before Riley left, rot and deterioration had set in. Complacency. Entitlement. Lack of Discipline. You name it, and Oklahoma was dealing with it behind closed doors. The roster talent alone got them to double-digit wins that year, but when that left the program, the studs that Venables inherited were starting to give way. There were still plenty of good pieces on the team, but they hadn't been held accountable until Brent Venables walked into the meeting room.
Changing a culture is not easy. It's a painful, tumultuous, and lengthy process and it can be argued that establishing that in year one of coaching change is as important as winning games. That is why Oklahoma fans need to dig deep and find a way to give Brent Venables the grace and support he and his team need to build the program up again to its previous standard. The hard part about it is, things will likely get worse before they get better. There is a good chance that Oklahoma drops its third game in a row this weekend against Texas. If that happens, the storm over Norman might reach levels that we haven't seen since before Bob Stoops. Just remember, Brent Venables is the best option that Oklahoma had, and I 100% believe that he is the right man for the job. He deeply cares about the program, has been around successful coaches for three decades, and has learned under three of the best head coaches in college football history. He will figure things out, and Oklahoma will find its way back to the top. Just hang on for the ride and be a supportive fan, in good times and bad.