featured
Fact or Fiction Friday: Two-Loss Big 12 Champ, OU's Bowling Chances, Sarkisian to the SEC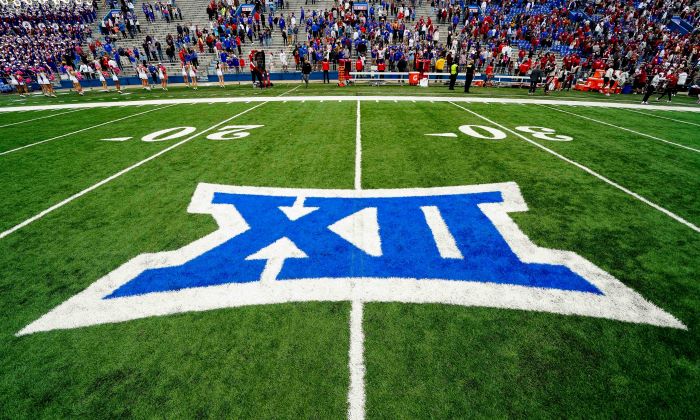 Welcome to Fact or Fiction Friday. Each Friday I give you the opportunity to ask the most intriguing questions in the Big 12 Conference and I will tell you whether they come true or if they are set to fail. Let's crack it open and see what we have in store this week.
The Big 12 Champion in 2022 Will Have Two Losses.
Fact: The Big 12 has been, without question, the best conference in football from top to bottom this season. The rise of Kansas has made the conference a brawl week in and week out, and I think if there were a year that the eventual Big 12 Champion was going to be pretty beat up going into the game, it would be this year. The only team that I can see getting there without more than one loss at this point is Oklahoma State, but its sample size is a bit small at the moment and I'm thinking we might see them drop a game or two along the way. The Big 12 race should easily be the most intriguing of the Power Five conferences.
Oklahoma Won't Make a Bowl Game This Season.
Fiction. I know that things look bad in Norman right now, but I think this is still a lofty claim just five games into the season. Oklahoma has lost seven games in a season just four times in its 127-year history. Last week's game against TCU got away from the Sooners, and I think that they might also have some trouble in the Red River Showdown this weekend. However, I think the Sooners have a good shot at playing some better football down the stretch and should have a good chance of beating Iowa State, Texas Tech, and West Virginia to get to bowl eligibility.
The Winner of the Sunflower State Showdown Will Go to the Big 12 Championship.
Fact. Let's get weird for a little bit. Kansas and Kansas State are both vastly improved this season, and even more so than most expected. There is a legitimate chance that this game will have two teams with nine or more wins entering the final week of the season. My picks to go to the Big 12 Championship, at this point in time, are Oklahoma State and Kansas State. That would likely mean that the Wildcats would have to win against their in-state rival to get there, so I will say this is a fact for the time being.
West Virginia Won't Win Another Game This Season.
Fiction. While I am afraid of this thing avalanching on the Mountaineers and becoming a total disaster, I'm holding out hope that West Virginia can steal a game from someone down the stretch. I do think that Neal Brown is out of a job come the New Year, and I think that WVU will be at home come bowl season. However, there is still enough talent on the roster that I think they can win one or two more games, regardless of how tough the conference is. They will get Baylor off a bye week in Morgantown next week and then will head to Lubbock the following weekend. I think both of those games are winnable for the Mountaineers, as are games against Iowa State (in Ames) and Oklahoma (in Morgantown).
Steve Sarkisian Will Not Make it to the SEC.
Fact. There is a combination of things that are working against Sark in this statement, but ultimately I don't see him being the head coach at Texas when the Longhorns enter the SEC. I am of the belief that Texas and Oklahoma will leave for the SEC after the 2024 season, meaning that Sarkisian will have the remainder of the 2022 season, 2023, and potentially 2024 to get a contract extension. However, I see Sarkisian getting the boot after the 2023 season if things continue to trend the way that they are. Texas' expectations are much higher than 7-5, which is where I believe Texas is headed in 2022. If he repeats that in 2023 he is gone, and Texas finds a new coach to carry them into the SEC.