featured
Kansas To Begin Major Football Stadium Overhaul in 2023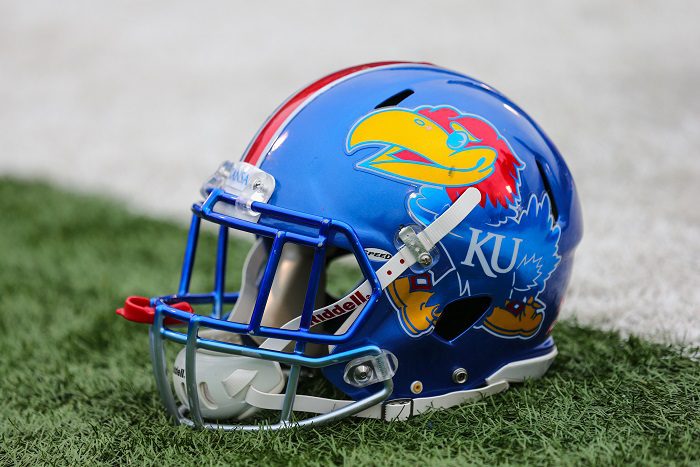 Lance Leipold has brought success, and more importantly, hope back to the Kansas football program in jus his second year as the Jayhawks are off to a 5-0 (2-0) start.
That hope looks to have culminated in much-needed investment in the school's football facilities, as Kansas Athletics made huge announcement on Friday concerning the football facilities.
The University of Kansas announced the "11th and Mississippi Project" on Friday, which includes the transformations aforementioned to the football facilities.
"This project is unmatched in its vision to benefit a broad range of KU constituents while signaling a new era for Kansas Football," said Travis Goff, director of athletics. "Once complete, this project will ensure our football program has the facilities it needs to compete at the highest level and provide the best-possible game day experience for student-athletes and fans. Moreover, we are thrilled this project goes beyond football to benefit the entire university and the regional economy."
Kansas' football facilities have long tagged behind the rest of the Big 12, but this renovation will not only catch them up with the conference, it will enhance every part of the experience of a Kansas football game.
In the school's press release, it lays out some of the ideas and goals of this project that will change the way fans, players, recruits, and media experience a Jayhawks' home football game.
"Goals for a reimagined David Booth Kansas Memorial Stadium include upgrades to the in-game experience such as seating bowl design with improved sightlines that increase fan comfort and bring fans closer to the field; expanded concessions, restrooms and accessible seating locations; improved concourse circulation; and new premium amenities such as club seats, loge seats and ledge suites. Stadium design will include multi-use spaces to augment any convention and conference facilities that may be part of the project. Kansas Athletics is partnering with Elevate Sports Ventures to conduct fan focus groups to solicit feedback on what fans want in a reimagined stadium. Additionally, Elevate recently completed a survey to understand what seating options and amenities are most important to fans."
"This project will have a profound impact on the future of Kansas Football and the entire community," Kansas head football coach Lance Leipold said. "It will specifically impact our current and future football players, who will now have a state-of-the-art facility to train in. With an up-to-date facility and a commitment to improve Anderson Family Football Complex, our day-to-day operation will be more efficient and effective. This is an exciting time for Kansas Football, and this certainly adds to it."
ESPN's Pete Thamel adds that the overhaul of David Booth Kansas Memorial Stadium is projected to cost "hundreds of millions," pointing to the school's investment in the football program.
Thamel also says that the project will include a renovation of the football complex and a "modernization" of KU's 102-year-old stadium.
Kansas is set to host TCU, as well as College Gameday, in its third consecutive sellout game this Saturday, with the 19th-ranked Jayhawks being a seven-point underdog to the 17th-ranked Horned Frogs.