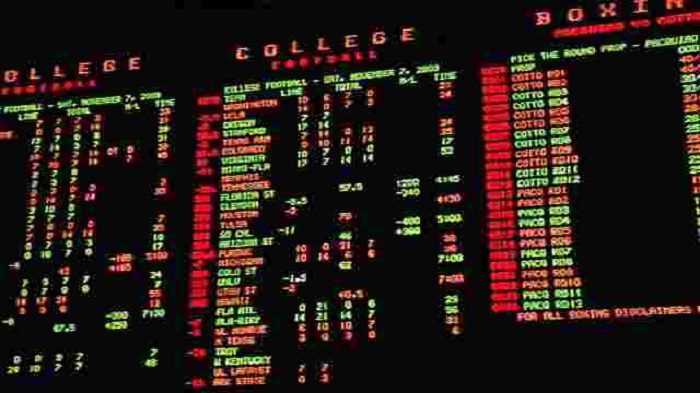 College football is back and that means our Big 12 football picks against the spread are also returning with Week 5 getting underway! The Big 12 is finally fully into conference play. We are looking to have a bounce-back week after the Big 12 picks went 2-3 against the spread last week and are now 20-15-1 against the spread this season.
Here we go with Week 6!
TCU vs. Kansas
This is the two most-efficient offenses in the Big 12 Conference so far this season, however, the biggest thing to watch is TCU's 2nd-ranked rushing offense against Kansas' 3rd-ranked rushing defense (3.1 ypc). Also of note, Kansas has been the best in the league on third-down conversions, while TCU has been the third-worst on third downs. Also, Kansas' red zone defense is tops in the Big 12, while TCU's red zone defense is the worst. Combine all these, plus home field in a packed Boothe, I'm taking Kansas to cover.
The Pick: Kansas +7
Texas vs. Oklahoma
This is a complete "feel" pick. We know Oklahoma is banged up and we don't know if Dillon Gabriel is going to play in this game. But regardless, it's the Red River Rivalry. It's always closer than expected and unpredictable. If I am getting OU in this game at nearly double-digits, I'm taking it, no questions asked. Brent Venables knows and gets this game and no chance he is intimidated by the moment.
The Pick: Oklahoma +9
Texas Tech vs. Oklahoma State
The worst match up in the Big 12 this weekend is the Oklahoma State defensive front against the Texas Tech offensive line. The Red Raiders are struggling mightily in this department and it was on display last week against K-State. Now they go on the road for a second straight week against an OSU team that is, once again, in the Top 10 and isn't getting the respect it deserves. The OSU offense should have a field day, while the defense will make life tough for a Texas Tech team that has given up 18 sacks in five games, six more than any other team in the Big 12 this season.
The Pick: Oklahoma State -9
Kansas State vs. Iowa State
Kansas State comes into this game leading the Big 12 with nine interceptions on the season, while Iowa State has already thrown six on the year. On top of that, Iowa State's offensive issues continue as starting running back Jirehl Brock's status is unknown after getting injured last week. Iowa State's offensive line has been a problem as the team had less than 1 yard per carry last week, and now has to face a much better front seven in K-State. Iowa State's defense is really good, however, they will wear down as the game goes on because the offense won't stay on the field long enough with sustained drives. K-State pulls away.
The Pick: K-State -2