Big 12 News
Bill Self Shares the First Advice he Gave Lance Leipold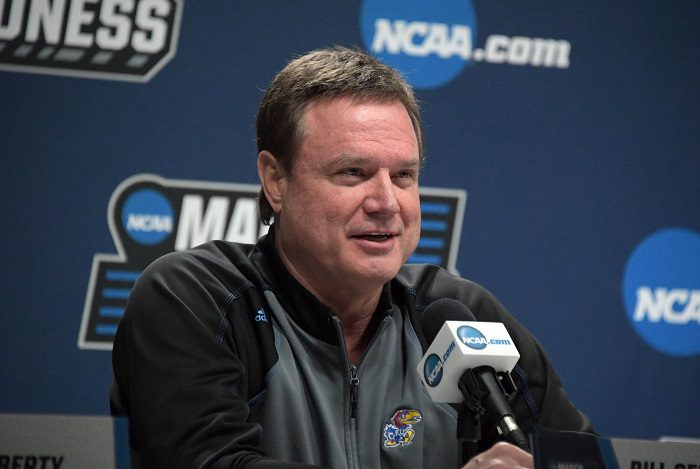 College GameDay was in Lawrence on Saturday for a football game for the first time ever. But of course, there had to be some love for the reigning national basketball champions, which included an interview with KU basketball coach Bill Self.
Self was asked what advice he had for Lance Leipold when he took the job, and Self told the story about how he and Lance used to be neighbors, and he said, "The thing I told him is, there's been a lot of people come here since 2008, who really haven't done as well, and I would take my time, no short cuts. People will love you here if you take your time."
Since Mark Mangino was fired in 2009, Lance Leipold is the sixth Kansas football coach. There's been Turner Gill, Charlie Weis, Clint Bowen (interim), David Beaty, and Les Miles before Leipold was hired during the spring of 2021.
He now has the Jayhawks off to a 5-0 start, their best start since 2009 and the last time they were in the Top 25.
Kansas hosts TCU in a Top 25 match up between two undefeated teams on Saturday with kick off set for 11:00 a.m. from Boothe Stadium.