Baylor Bears
Former Baylor Coach Matt Rhule Fired by Carolina Panthers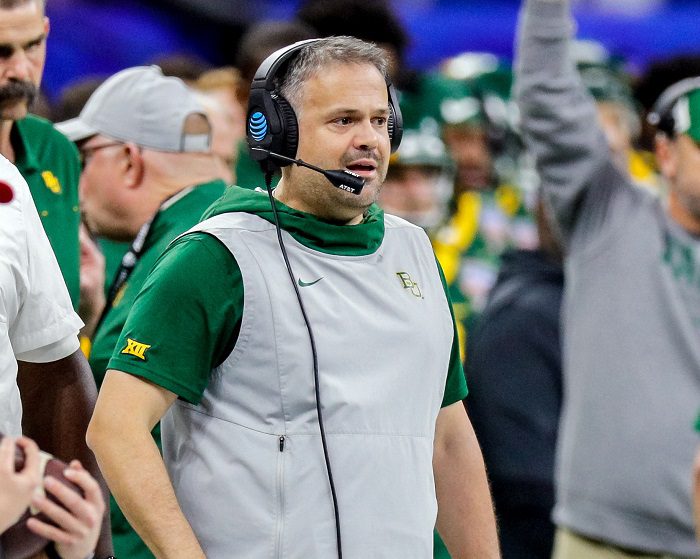 The Carolina Panthers and Matt Rhule parted ways on Monday after they fell to 1-4 with a 37-15 home loss to San Francisco on Sunday.
In two-plus seasons, Rhule was 11-27 (.289) and just never got things rolling in the National Football League. Rhule, 47, was known for his teams finding success in year three, as both Temple and Baylor found new heights in their third year under his leadership. That never translated in the NFL and now he is without a job.
According to a press release from the Panthers, Rhule will be replaced on an interim basis by defensive pass game coordinator/secondary coach Steve Wilks. Wilks spent one year as a head coach for the Arizona Cardinals, and has spent six years with the Panthers staff.
Now, the question is, where will Rhule end up? It's almost a guarantee that he could find a job at the college level, depending on whether he wants to move back to that level. Seeing as how he has seen success at the college level, one could guess that he will likely end up with a program looking for a new head coach going into 2023. Programs like Wisconsin and Nebraska have openings and Rhule's name has been on some shortlists that we've seen circulate, but the former Baylor coach likely won't be on the sidelines again until after the new year.
Stay tuned for updates on Rhule's status, as he will likely be a commodity in the coming weeks and months around coaching circles.