Big 12 News
TCU Women's Basketball 2022-23 Roster Analysis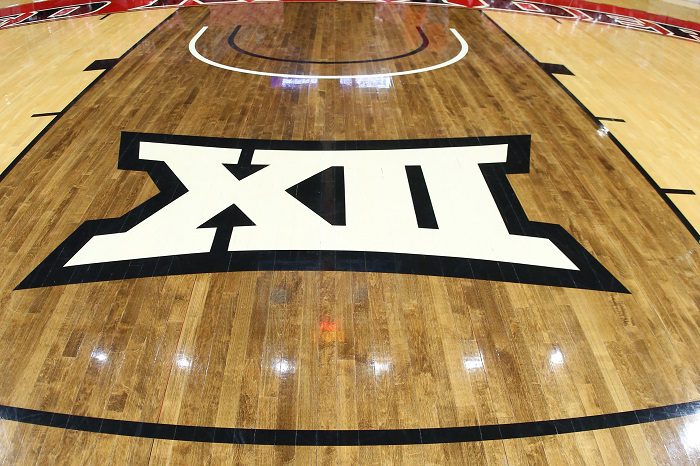 Leading up to the opening of the 2022-23 Big 12 women's basketball season Heartland College Sports will analyze each of the Big 12 women's basketball rosters. Today it's the TCU Horned Frogs.
2021-22 Season-Ending Roster: G Caroline Germond, G Aahliyah Jackson, G Tara Manumaleuga, G Mariah Roberts, G/F Okako Adika, F Yummy Morris, G Paige Bradley, G Knisha Godfrey, G Tavy Diggs, F Evie Goetz, G Aja Holmes, G Lauren Heard, F Daija Turner, F Michelle Berry, C Kayla Mokwuah, F Patricia Morris.
No longer at TCU: Germond (transferred to James Madison), Jackson (out of eligibility), Adika (transferred to USC), Morris (transferred to San Diego State), Diggs (transferred to West Virginia), Holmes (transferred to Southern Illinois), Heard (out of eligibility), Berry (out of eligibility), Mokwuah (transferred to Arizona State).
2022-23 Season-Opening Roster: G Tomi Taiwo (5-10, Sr.), G Tara Manumaleuga (5-10, Sr.), G Mariah Roberts (5-8, So.), G Emily Fisher (5-7, Sr.), G Knisha Godfrey (5-9, So.), F Bre'yon White (5-11, So.), F Bella Cravens (6-3, Sr.), G Paige Bradley (5-10, So.), F Lucy Ibeh (6-0, Sr.), F Evie Goetz (6-1, r-Fr.), F Aaliyah Roberson (6-2, Fr.), F Daija Turner (6-3, So.), G Roxane Makolo (5-10, Jr.), F Patricia Morris (6-7, Sr.).
How The Horned Frogs Are Built
Returning Players (7): Manumaleuga, Roberts, Godfrey, Bradley, Goetz, Turner, Morris.
Transfers (7): Taiwo (transferred from Iowa), Fisher (transferred from American), Godfrey (transferred from Mississippi State), White (transferred from Oklahoma), Cravens (transferred from Nebraska), Ibeh (transferred from Central Arkansas), Makolo (transferred from Purdue).
Freshman/Recruiting Class (1): Roberson.
Potential starting lineup: Godfrey, Ibeh, Morris, Roberts, Taiwo
Why?: This roster has a lot of question marks going into the season. Why? Basically every piece of solid firepower from last season is gone. The leading returning scorer is Manumaleuga, who averaged 2.8 points last season. So you have to play two projections. First, who is coming back that has the most opportunity to make a jump? Second, who are the transfers that can help now? The only transfer that averaged double-digit points for her career was Ibeh, who averaged 12.6 points and 8.5 rebounds the past two years. So pencil her in. Godfrey was a transfer last season and sat out the season, but he's a former Top 50 recruit and could start right away. From there? Morris played little last season, but at 6-foot-7 she's the Horned Frogs' best shot at an interior presence. Roberts was a Top 50 recruit who redshirted last season. Taiwo averaged just 3.1 points in her career at Iowa, but she's a career 42 percent 3-point shooter and the Horned Frogs need that. This will be a competitive camp. No jobs are safe. No roster better describes 'potential' than this one.
The bench: Everyone else
Why? Seriously. The Horned Frogs won just six games last season and most of the roster either graduated or transferred. Few on this roster is proven, but all of them are looking for opportunity. For that reason, it's hard to project a bench rotation.
The wild card: Roberson. She's the lone true freshman. She led her high school team to the Texas state semifinals. Given the wide-open nature of the roster, you can't rule out the Horned Frogs turning to the true freshman, if she proves to be competitive.
You can find Matthew Postins on Twitter @PostinsPostcard.