Kansas Jayhawks
Brett Yormark Cleverly Trolls NYC Mayor With Kansas Football Jersey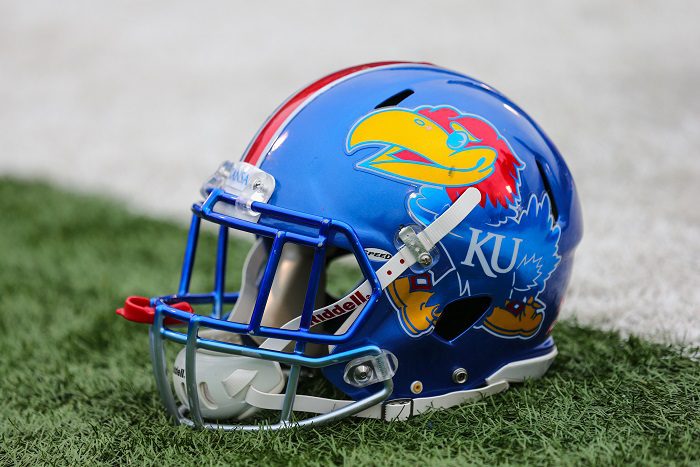 Big 12 commissioner Brett Yormark took a trip to the Big Apple to surprise New York Mayor Eric Adams with a custom Kansas Jayhawks football jersey on Tuesday morning.
Mayor Eric Adams had been catching some flak for comments he made when discussing his trip to Puerto Rico and the Dominican Republic. Locals recognized him as the mayor of New York and said it was because, "We have a brand (describing New York). And when people see it, it means something."
Adams continued by comparing Kansas to New York and said, "Kansas doesn't have a brand. When you go there, OK, you're from Kansas. But New York has a brand." Enter one Brett Yormark.
Big 12 commissioner Brett Yormark took a trip to New York to greet Mayor Adams and hand-deliver a gift of a custom Kansas Jayhawks football jersey with his last name on the back. In a tweet from the Big 12 Conference, the Big 12 jokingly mentioned that Mayor Adams now knows that Kansas is a brand.
You can check out the Tweet below.
And when it comes to college football, there has been no better story than the Kansas Jayhawks, who started off the season 5-0 before their first lost of the season last week against TCU.
But, Kansas also gets to boast about hosting ESPN's College GameDay this past weekend, which delivered the top ratings of any GameDay show this season.
Not too shabby for a place that, according to NYC Mayor Adams, has no brand. Go figure.