Big 12 News
Kansas QB Jalon Daniels to Miss Rest of 2022 Season: Report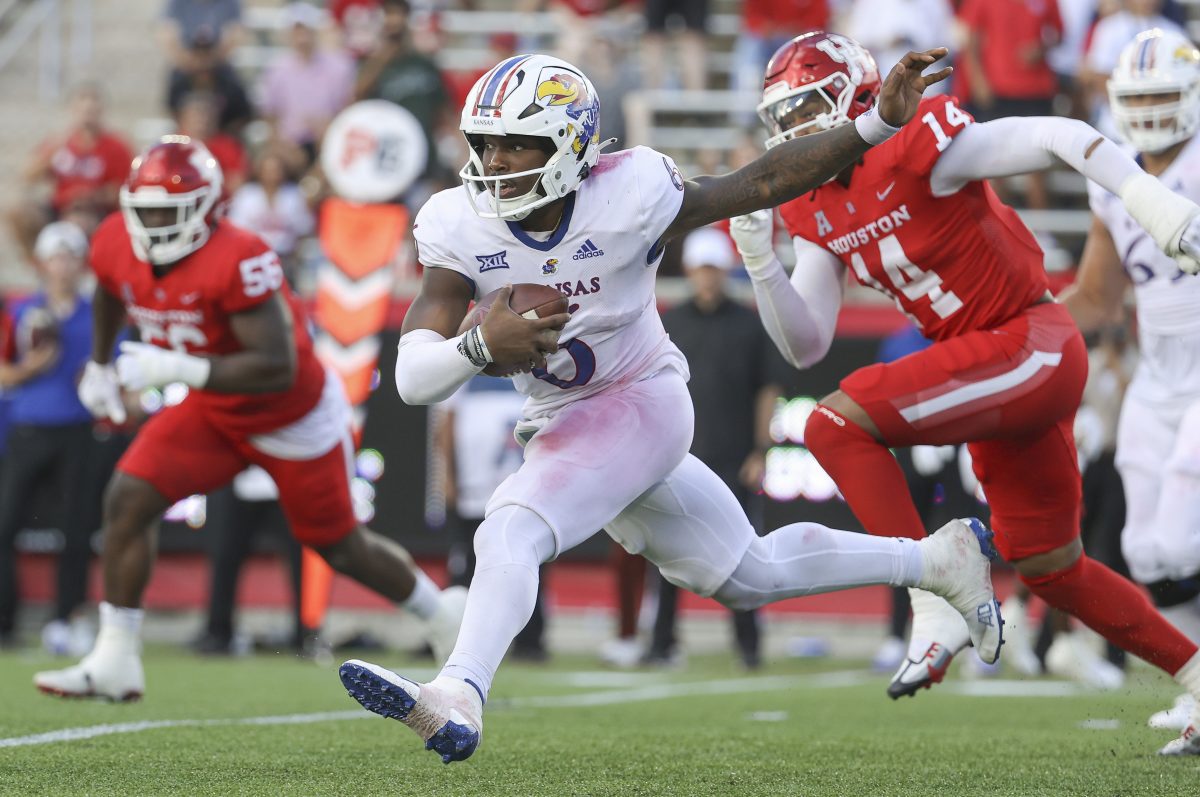 After Kansas head coach Lance Leipold told reporters that Jalon Daniels was "doubtful" for the Oklahoma game this Saturday, a new report has surfaced saying Daniels is out for the rest of the 2022 college football season.
Daniels is reportedly expected to miss the remainder of the year due to a Grade 3 separation of his right shoulder, according to Zac Boyer, who most recently was with the Lawrence Journal-World, but resigned last month.
The Jayhawks would then turn to Jason Bean, who played a solid game in relief last week against TCU, despite the 38-31 loss.
Bean went 16/24 for 262 yards, four scores, and one interception against the Horned Frogs. The senior is a former transfer from North Texas and is from Mansfield, Texas.
He has big shoes to fill as Daniels was one of the biggest surprises of the early college football season and was even getting Heisman odds up until the injury suffered this past weekend. Daniels had thrown for 1,072 yards and 11 touchdowns for the Jayhawks while adding 335 rushing yards and five scores.
But if KU is looking for some good news in the interim, Oklahoma's defense has struggled mightily in conference play, giving up over 48 points per game and over 1,700 total yards of offense against K-State, TCU and Texas, while losing all three games.