Big 12 News
Mike Miles Jr. is First TCU Player to be Named Preseason Basketball Player of the Year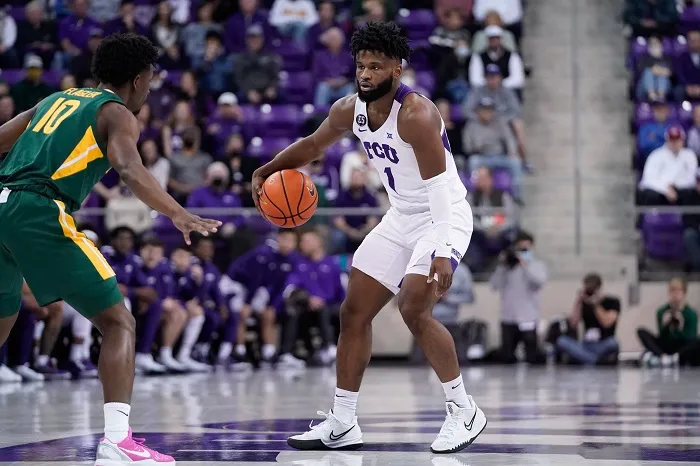 The Big 12 released its 2022-23 Preseason All-Conference Team on Wednesday, and among the individuals selected was TCU guard Mike Miles Jr.
Not only was he selected to the Preseason All-Conference Team, but Miles also became the first TCU player to ever be selected as the Preseason player of the year.
Here is what the Big 12 press release had to say about Miles and his accomplishments coming into the 2022-23 season.
"While starting all 31 games he played in, Miles was the only player in the Big 12 to finish the 2021-22 season in the top six in points (15.2) and assists (3.8), ranking fifth and sixth, respectively. He led TCU in scoring in 18 of the 31 games, scored in double figures in 16 games and recorded 20 or more points eight times. The junior guard was named to the 2022 All-Big 12 Tournament Team, the first Horned Frog in 25 seasons to be named to a conference all-tournament team. In addition to his All-Big 12 Second Team accolade, Miles was named to the NABC All-District 8 Second Team and to the USBWA All-Region VII Team. He won a gold medal while representing the USA at the 2021 FIBA U19 World Cup, playing under his college coach, Jamie Dixon."
With Miles back in 2022-23, TCU will hope to build on the tournament run it had last year. The Horned Frogs made it to the second round of last year's tournament and nearly took down top-seeded Arizona in overtime, but fell 85-80. Led by seventh-year head coach Jamie Dixon, the Horned Frogs will look to be a contender in the Big 12 with Miles in the backcourt yet again.