Baylor Bears
Oklahoma Leads Five Top 25 Big 12 Recruiting Rankings for 2023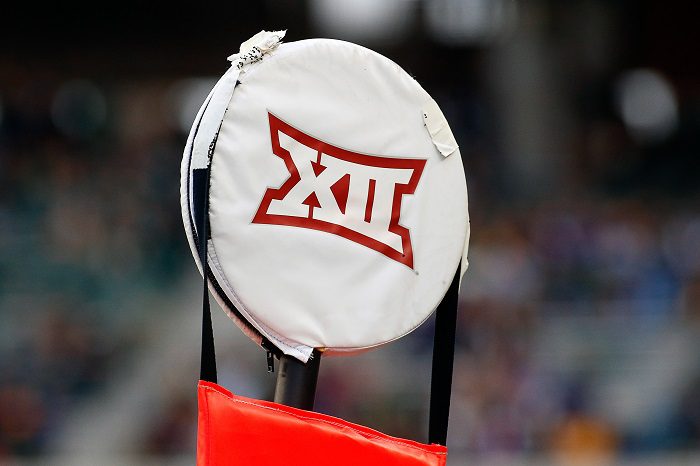 After a recruiting industry update, there have been several shake-ups in the latest recruiting rankings for the class of 2023.
The Big 12 saw several top recruits move up and down in the latest rankings, and as a result, there has been some shake-up in the rankings as well. Coming into the update, Texas held the edge over Oklahoma as the top class in the Big 12 and was ranked No. 3 nationally, with Oklahoma ranked sixth.
Now, that has flip-flopped, as the Sooners are now the No. 3 class in the nation, and Texas has fallen to No. 2 after several Sooner commits rose in the rankings and elevated Oklahoma's composite score to 285.36, almost exactly one point higher than Texas at 284.37.
Here is a look at each class in the Big 12, and where it ranks, according to 247Sports.
Commitments: 22 | National Rank: 3 | Big 12 Rank: 1
The one thing that Brent Venables and his staff have proven that they are elite at is recruiting. The Sooners are 3-3 in 2022, but their 2023 recruiting class is full of players that could make an immediate impact in 2023. Led by five-star QB Jackson Arnold and five-star EDGE PJ Adeboware, this class has the chance to be Oklahoma's best in the modern era, and it will need to be to get OU out of the hole it is right now.
Commitments: 21 | National Rank: 5 | Big 12 Rank: 2
Texas' 2023 class is highlighted by a trio of five-stars: QB Arch Manning, S Derek Williams, and WR Johntay Cook II. The Longhorns have also collected commitments from 12 four-star prospects and look to be building a roster capable of competing in the SEC. After what we saw the Longhorns do to Oklahoma last weekend, I would say that a roster full of talent is about to get even better for second-year head coach Steve Sarkisian.
Commitments: 25 | National Rank: 20 | Big 12 Rank: 3
Baylor has built a very respectable class in 2023, highlighted by four-star quarterback Austin Novosad (No. 12 overall quarterback) and four-star OT Isaiah Robinson. Novosad is a huge win for this Baylor staff as teams like Ohio State, Notre Dame, and Texas A&M tried to get in on the battle late but to no avail. It feels like Baylor is on the verge of becoming an annual Big 12 title contender and if Dave Aranda can continue to bring in talent and speed like he is, that will be the case.
Commitments: 26 | National Rank: 22 | Big 12 Rank: 4
While this class was once ranked atop the 2023 recruiting board, it is still one of the best in the Big 12 and chock-full of big-time talent from the state of Texas. Four-star EDGE Isaiah Crawford, S Brenden Jordan, and S Jordan Sanford highlight a class that is made up almost exclusively of players in the Lone Star State. Joey McGuire knows his way around Texas high school football as well as anyone, and that will likely pay dividends on the recruiting trail for years to come.
Commitments: 19 | National Rank: 25 | Big 12 Rank: 5
In Sonny Dykes first full offseason, he has managed to wrangle a borderline Top 25 class for 2023. Four-star wideout Cordale Russell, along with fellow four-stars DL Avion Carter and RB Cameron Cook, are the jewels of this class. With the Horned Frogs being somewhat of a surprise in 2022, this class might swell before all is said and done if TCU continues to win as it has recently.
Commitments: 19 | National Rank: 33 | Big 12 Rank: 6
Iowa State's 2023 class is undoubtedly built around four-star quarterback JJ Kohl. Kohl is a native of Ankeny, Iowa, and is the No. 2 player in the state of Iowa and the No. 10 overall quarterback in the class of 2023. At 6-7, 230 pounds, Kohl has the intangibles to be a serious weapon for the Cyclones in the near future, and with athletes like Jamison Patton and Kai Black also in the mix, Iowa State is gobbling up local talent that can help them win games in the future.
Commitments: 17 | National Rank: 34 | Big 12 Rank: 7
Just behind Iowa State at No. 34 nationally is Neal Brown and the West Virginia Mountaineers. WVU's top commitment for the 2023 class is WR Rodney Gallagher, a four-star wideout and the No. 32 player at his position in the nation. Behind him is a bevy of three-star defenders including CB Josiah Jackson, Josiah Trotter, James Heard, and Justin Benton. West Virginia's class still has some room for growth, but it could prove tricky if Neal Brown's time in Morgantown is over come January.
Commitments: 19 | National Rank: 37 | Big 12 Rank: 8
The brightest spot in this class is without question four-star quarterback Avery Johnson out of Maize, Kansas. The top overall player in the Sunflower State is the crown jewel of this class, and would be for many other programs as well. Johnson holds offers from schools like Notre Dame, Tennessee, Arkansas, and Florida State, but his commitment to the Wildcats could prove fruitful given his dual-threat ability.
Commitments: 11 | National Rank: 63 | Big 12 Rank: 9
Despite Mike Gundy's knack for finding diamonds in the rough each and every year, it is still a bit surprising to see the Cowboys so low on this list heading into Mid-October. Oklahoma State has just one four-star commitment for 2023, with ATH Jelani McDonald pledging to the Pokes back in July. This staff will need to find a way to close out this class by making some additions, as 11 players will simply not be enough to fill their needs going forward.
Commitments: 9 | National Rank: 78 | Big 12 Rank: 10
The Kansas Jayhawks have built a roster full of transfers in 2022 that have made them immediately more competitive and the biggest surprise in college football through six weeks. On the recruiting trail, however, the Jayhawks continue to struggle. KU's 2023 class is comprised of nine three-star commitments, but there will be more to come down the line if Kansas can continue winning football games and get to bowl eligibility for the first time since 2008.