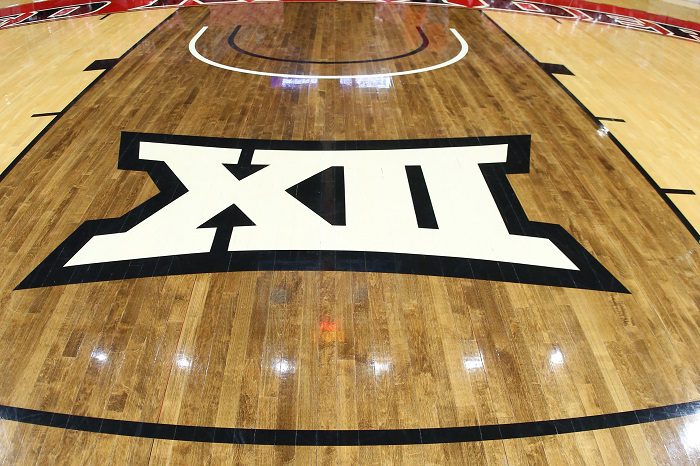 The Big 12 is set to become a 14-team league in 2023, with BYU, Cincinnati, UCF, and Houston joining the conference and Texas and Oklahoma remaining until 2025.
That will create quite an entertaining conference for both football and basketball, but it also creates some scheduling issues that have to be ironed out.
According to Jon Rothstein, the Big 12 has managed to solve at least one of the scheduling issues, and that is in regard to how they will manage the basketball conference schedule.
The Big 12 Basketball conference schedule consists of 18 games, and for years that has meant that each team will play the other nine teams twice over the course of a season. Now, with 14 teams in the conference, something had to change, and Rothstein covered that in a report on Wednesday.
Sources told Rothstein that the Big 12 will continue an 18-game conference schedule, but will play the following games twice in 2023-24 and 2024-25 with the remaining games on a rolling schedule of sorts.
Kansas-Kansas State
Oklahoma-Oklahoma State
Texas-Texas Tech
Baylor-TCU
Cincinnati-West Virginia
Houston-UCF
Iowa State-BYU
Here is the tweet that Rothstein announced the changes with on Saturday, which have yet to be confirmed by the Big 12.
The final season of the Big 12's 10-team format will be 2022-23, and that season is set to tip on November 7, with all 10 teams in the conference starting the year off on that day.