Big 12 News
Big 12 to Adopt Divisionless Football Scheduling for 2023-2024 Seasons: Report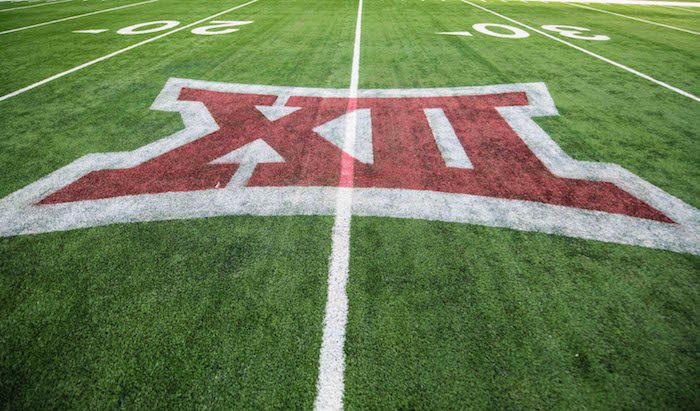 The Big 12 Conference has set its football scheduling plans for the 2023 and 2024 seasons, according to Sports Illustrated's Ross Dellenger.
Earlier this week in Dallas, Big 12 executives finalized a schedule format that includes no divisions, protects rivalries and includes Texas and Oklahoma in both the 2023 and '24 seasons.
The final details are still being ironed out, but this has been in the works for months as the league figures out how best to balance up to two seasons of having a 14-team conference once BYU, Houston, Cincinnati and UCF join the Big 12 at the start of the 2023 football season.
The Big 12 is expected to continue with nine conference games and a conference championship that includes the top two teams in the league.
The two-year format is set up for each team to play all others at least once. The Big 12's best rivalries are expected to be played both in 2023 and 2024. Those matchups are not yet official, according to Dellenger, but are likely to include Oklahoma-Texas, Oklahoma State-Oklahoma, Kansas-Kansas State, TCU-Baylor and West Virginia-Cincinnati, with the latter being a regional match up and ties back to the old Big East.
The Big 12 is expected to then drop to 12 teams for the start of the 2025 football season, although there is speculation the two could be gone in 2024. However, no matter what it looks like both teams will be in the Big 12 in 2023, as the SEC has already released its football schedule and it does not include Oklahoma or Texas.
The two schools will owe the Big 12 $80 million each when they leave the league, and to leave a year earlier would cost them an extra $100 million.