Uncategorized
Texas A&M Football Practice Cancelled Due to Bomb Threat at Kyle Field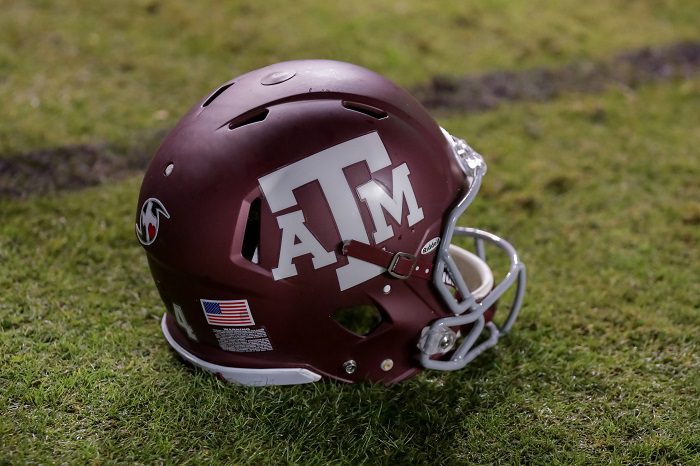 The Texas A&M Aggies are on a BYE week following its 24-20 loss to No. 1 Alabama last weekend and will try to collect themselves before taking on South Carolina next week.
They won't get much preparation in on Thursday though as a scary situation in College Station put an end to practice today.
According to reports, Texas A&M reported a bomb threat at Kyle Field at 1:25 p.m. on Thursday, but the entire stadium and Bright Building were evacuated out of precaution.
At 3:12 p.m. CT, the university announced that all activities within the stadium and the football complex will be postponed until further notice. All other campus activities have been cleared to continue, but a search of Kyle Field and the stadium will be conducted before any activities are deemed safe to continue.
At 3:49 p.m. CT, Texas A&M gave the all-clear, and gave an explanation for the incident.
An anonymous call was received through Texas A&M University Technology Services Help Desk Central that made reference to the stadium," Texas A&M said in a statement. "University Police was immediately notified. Evacuation procedures were initiated for the stadium and the adjoining Bright Football Complex as a precaution. A Code Maroon message was issued at 1:25 p.m. notifying the campus community of the evacuations and asking everyone to avoid the area. An Incident Command Post was established nearby where University Police managed the incoming response and search of the facilities. Members of the College Station Bomb Unit, Texas Department of Public Safety, and the Federal Bureau of Investigation assisted University Police officers in conducting the searches. Three University Police K-9s that specialize in explosive detection were also involved in the searches. The facilities were cleared by law enforcement at 3:45 p.m. and a Code Maroon was issued notifying the campus community. As this is an active investigation, no additional information can be released at this time."