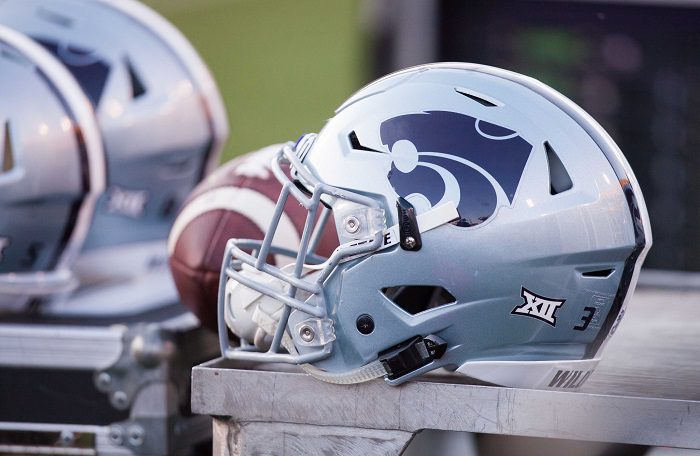 K-State has reached the bye week with five wins and a loss exactly halfway through the 2022 football season. That is about where I had the Wildcats when I submitted my preseason predictions in August. I didn't predict the loss to Tulane, but few did. That's the only game I missed. I had the Wildcats at 6-0 at this point in the season. The next four games will tell the tale of the season. Everything will get interesting with TCU, Oklahoma State, Texas, and Baylor all coming up in a row.
The bye week is a good time to reset the season and predict how the second half might go. My general thought about the big 12 thus far is that Oklahoma is worse than I thought they would be (although I didn't think they would be great), Baylor has underperformed, while Texas and Oklahoma State look like two of the league favorites. TCU and Kansas are still in it, although Kansas losing Jalon Daniels probably drops them out of contention for the Big 12 title.
Let's look at the Wildcats' remaining schedule and see how things might shake out.
at TCU (Oct. 22)
I don't have a good feel for how good TCU is just yet. They are undefeated at 5-0 and play Oklahoma State this weekend at home. That game should tell us a lot about both teams. I've watched TCU a couple of times, and they are good in some phases of the game, but also inconsistent during games. I think K-State should be able to win, but it won't be easy in Fort Worth.
Oklahoma State (Oct. 29)
Oklahoma State appears to be the only shoo-in to play in the Big 12 championship game. They've already beaten Texas Tech and Baylor, who was the preseason favorite to win the league. In August, I predicted this game to be K-State's first loss, and I'm sticking with that prediction.
Texas (Nov. 5)
Texas is a good bet to join Oklahoma State in the Big 12 championship game. Longhorn quarterback Quinn Ewers has been great, and they have exceeded expectations thus far. They get Iowa State at home this weekend and travel to Oklahoma State the following weekend before traveling to Manhattan to play K-State. I predicted this as a loss for the Wildcats. I haven't seen anything yet this season to change my mind.
at Baylor (Nov. 12)
I predicted this one as a loss, but Baylor isn't as strong as advertised and looks beatable, so I'm changing this one to a win.
at West Virginia (Nov. 19)
West Virginia is currently winless in league play, and they have a tough game against Baylor on Thursday night this week. Analyzing what I've seen so far, K-State should be able to take care of business against the Mountaineers.
Kansas (Nov. 26)
Kansas has been the surprise of the Big 12, getting out to a 5-0 start before losing at home to TCU last week. An injury to starting quarterback Jaylon Daniels contributed to that, and there is no timetable for his return. If Daniels can't return this season, I think K-State will get the victory over Kansas.
That would put the Wildcats at 7-2 in league play, and 9-3 overall, which might get them into the Big 12 championship game. We will have to see how everything plays out, but I still think we may see K-State versus Oklahoma State in the Big 12 championship game on December 3rd. Texas and Baylor still may make a run at it, too, which wouldn't surprise me. It is going to be a fun couple of months.