Trending Now
Neal Brown Tweaks West Virginia Fans Who Missed Baylor Game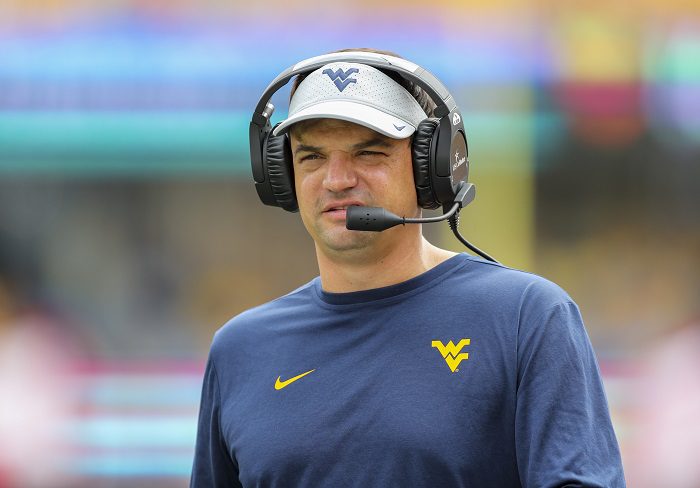 The West Virginia Mountaineers picked up a massive victory over the Baylor Bears in Morgantown on Thursday night, 43-40.
It was one heck of a game for the Mountaineers, who climbed to 3-3 (1-2 Big 12) after taking advantage of three Baylor turnovers and seemingly made play after play to keep themselves in the game. The pivotal play that changed the game in West Virginia's favor was a blocked extra point by Dante Stills that was then returned for two points by Jacolby Spells. That made the score 37-33, in Baylor's favor but allowed WVU to go up 40-37 with their next score.
Needless to say, the crowd in Milan Puskar Stadium got to witness an awesome game, well, at least the crowd that showed up. Just before the game started, this is what the crowd looked like.
Now, it filled in as the game got underway, but it was nowhere near capacity on Thursday night and those kinds of things don't go unnoticed.
West Virginia head coach Neal Brown, who is in a win-or-else situation, had something to say about the disappointing crowd. According to Mike Asti of WVSportsNow, Neal Brown said, "the people here tonight saw a heck of a football game, and the people who weren't are probably disappointed."
With his back against the wall, Brown is relying on his team to get the job done each and every week, and when the fanbase isn't there to support them he has every right to call them out. Perhaps they will show up in droves against TCU in two weeks and get back on coach's good side.