Oklahoma Sooners
Watch: Oklahoma DB C.J. Coldon's Tip-Pass Interception to Himself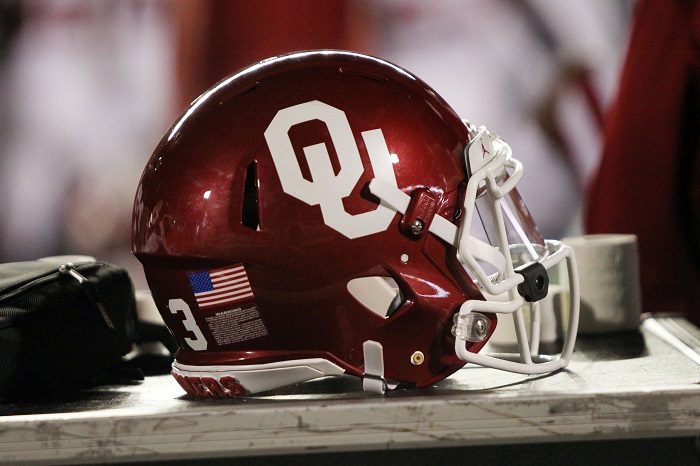 The Oklahoma Sooners are trying to snap a three-game losing streak on Saturday, while taking on the Kansas Jayhawks in Norman.
And if Oklahoma continues to get plays like this, they can turn this season around quickly. With Kansas trailing 21-14 in the second quarter and driving into OU territory, Oklahoma defensive back C.J. Coldon made an incredible interception against Kansas quarterback Jason Bean where he tipped the ball and then caught it himself as he was falling to the ground.
Take a look.
The 5'11" cornerback is in his first season at Oklahoma after transferring in from Wyoming. He was a second-team All-Mountain West Conference selection after racking up 67 tackles, 4.5 tackles for loss and 10 pass break ups.
The Sooners desperately need to try and turn around a defense that has given up over 48 points per game and a total of more than 1,700 yards in three Big 12 games this season.