Trending Now
Watch: USC QB Caleb Williams Tears Up After Utah Loss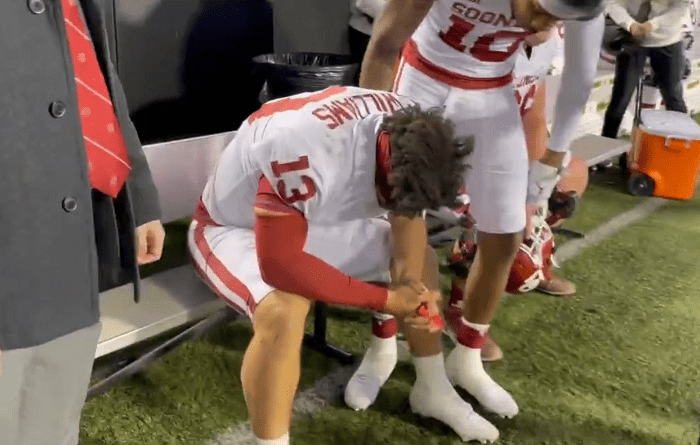 The Big 12 Conference wrapped up its Week 7 slate after the mid-afternoon game between TCU and Oklahoma State, so Big 12 fans had some time to watch other conferences on Saturday night.
One of the top match ups of the evening was USC vs. Utah, and of course the Big 12 tie was watching former Oklahoma coach and quarterback Lincoln Riley and Caleb Williams. USC scored on their first three possessions of the game and led by 14 points before the Utes came back for a a 43-42 win. The Utes went ahead with a two-point conversion in the final minute of the game for seal the victory.
Utah has won 23 of its last 24 home games, including a streak of 12 in a row.
After the game, USC QB Caleb Williams was caught by the cameras appearing to tear up.
The loss was USC's first of the season as they dropped to 6-1 overall and 4-1 in Pac-12 play. As for Williams, he threw for 381 yards and five touchdowns.
This is just my gut, but something tells me this video might start to spread around the state of Oklahoma, as the Caleb Williams tears might bring just a little enjoyment to the Sooner Faithful. But just a little!