Baylor Bears
Big 12 Football: Kickoff Times for Week 9 Announced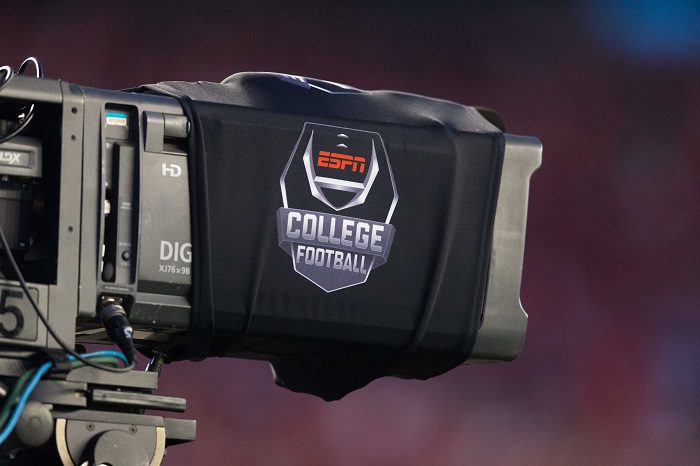 Kickoff times for Saturday, October 29, have been announced by the Big 12 Conference on Monday morning. Eight of the ten teams in the Big 12 will be active for Week 9, with Texas and Kansas taking the week off.
Week 9 has some intriguing games awaiting us and should be yet another fantastic weekend of Big 12 football.
Here are the official kickoff times and television network designations from the Big 12 on Monday.
WEEK 9 BIG 12 FOOTBALL KICK OFF TIMES
SATURDAY, OCTOBER 29TH, 2022
Oklahoma at Iowa State, 11:00 a.m. on FS1
Baylor at Texas Tech, 6:30 p.m. on ESPN2
Oklahoma State at Kansas State – 6-Day Selection
TCU at West Virginia – 6-Day Selection
*All times listed are in CST
The Oklahoma Sooners and Iowa State Cyclones will face off in Ames after each team gets a much-needed bye in Week 8. Oklahoma is coming off a 52-42 win over No. 19 Kansas, while Iowa State suffered a heart-breaking 24-21 loss at the hands of Texas in Week 7. The game is set to kick at 11:00 a.m. CT on FS1 and will feature two of the bottom teams in the conference with Oklahoma at 1-3 in conference play, and Iowa State at 0-4.
Baylor will head to Lubbock to take on Texas Tech in the Joey McGuire Bowl, with McGuire facing his former team for the first time. Kickoff is scheduled for 6:30 p.m. and is set to air on ESPN2. As things currently stand, both Baylor and Texas Tech have identical 3-3 (1-2 Big 12) records, and are favored in games this week against Kansas and West Virginia respectively.
There are two more games on the slate for Week 9, with Oklahoma State heading to Manhattan to face Kansas State, and TCU hitting the road to take on West Virginia. Both games are yet to have set networks or kick times, as the Big 12's television partners will exercise their rights to a six-day selection. What that means is, the television partners are permitted to give a six-day notice for kick times and network assignments, which they can do four times a year.
They are simply waiting to see how this week's action plays out before choosing networks and kick times for Week 9.