Baylor Bears
Kansas, Baylor Lead Five Big 12 Teams in AP Poll Preseason Basketball Top 25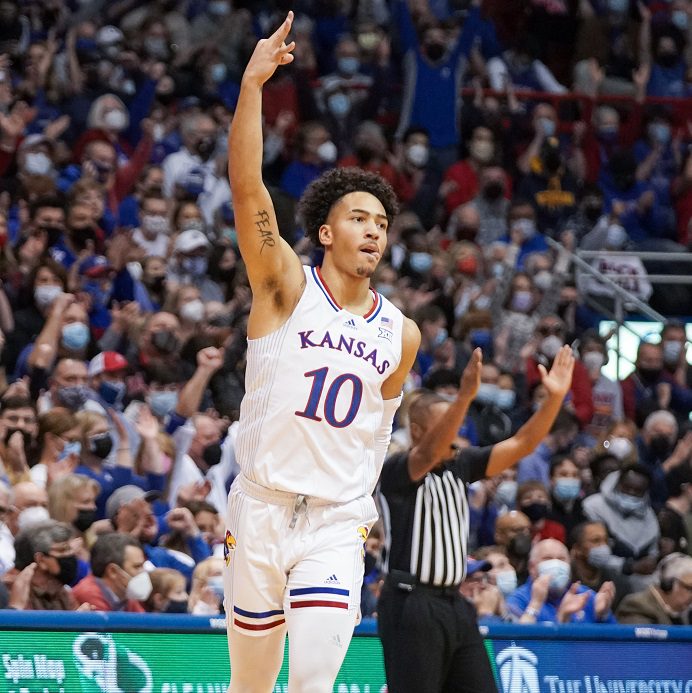 The 2022-23 basketball season is nearly upon us with just around three weeks until the first tipoff of the year. The Big 12 will hold media days this weekend in Kansas City and will be well represented when it comes to nationally ranked teams in the building.
Exactly half of the Big 12 conference is in the initial AP Top 25 Poll for the 2022-23 basketball season with five schools, which is tied for the most of any conference with the SEC.
Kansas and Baylor are tied at No. 5 in the poll, with the Baylor Bears edging the Jayhawks out in last week's Big 12 Poll as the favorite to win the conference in 2022-23. It should be quite entertaining to see two of the best teams in the country fight for supremacy in the nation's top basketball conference once again this year.
Texas might also have something to say about the conference crown in Chris Beard's second year. The Longhorns will start the season as the No. 12 team in the country.
Not far behind the Longhorns are the Horned Frogs of TCU at No. 14. This is undoubtedly the most hype that the TCU basketball program has had coming into a season, and with Preseason All-Big 12 Player of the Year Mike Miles in the backcourt, TCU should be formidable.
Coming in at No. 25 are the Texas Tech Red Raiders, who are heading into their second year under Mark Adams. Expectations are high in Lubbock, as they should be, and the Red Raiders should be a contender in the Big 12 yet again in 2022-23.
Here's a look at the entire Preseason AP Top 25 Basketball Poll, courtesy of FOX College Basketball's Twitter Page.