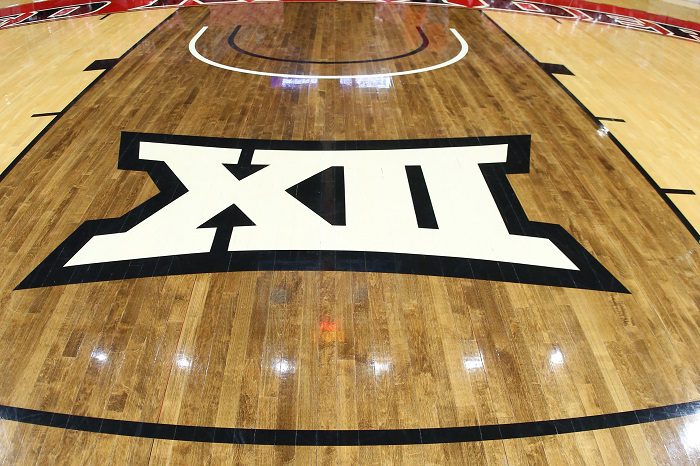 Leading up to the opening of the 2022-23 Big 12 women's basketball season Heartland College Sports will analyze each of the Big 12 women's basketball rosters. Today it's the West Virginia Mountaineers.
2021-22 Season-Ending Roster: F Isis Beh, G Jasmine Carson, C Jeanna Cunningham, G KK Deans, C Blessing Ejiofor, F Ari Gray, G Jayla Hemingway, F Messiah Hunter, F Esmery Ramirez, C Yemiyah Morris, F Kari Niblack, G JJ Quinerly, G Wynter Rogers, G Savannah Samuel, G Madisen Smith.
No longer at West Virginia: Carson (transferred to LSU), Cunningham (transferred to Alabama), Deans (transferred to Florida), Ejiofor (out of eligibility), Gray (out of eligibility), Ramirez (transferred to Arizona), C Yemiyah Morris (out of eligibility), Niblack (transferred to Georgia).
2022-23 Season-Opening Roster: G Sarah Bates (5-8, Sr.), F Isis Beh (6-3, r-So.), F Kylee Blacksten (6-3, Jr.), F Tavy Diggs (6-1, Sr.), G Jayla Hemingway (5-11, Sr.), F Messiah Hunter (6-2, r-Fr.), G Danni Nichols (5-10, Sr.), G JJ Quinerly (5-8, So.), G Wynter Rogers (5-11, r-Fr.), G Imarianah Russell (5-10, Fr.), G Savannah Samuel (6-1, Jr.), G Madisen Smith (5-5, Sr.), G Kyah Watson (5-10, r-So.).
How The Mountaineers Are Built
Returning Players (7): Beh, Hemingway, Hunter, Quinerly, Rogers, Samuel, Smith.
Transfers (5): Bates (transferred from Georgia Tech), Blacksten (transferred from Colorado), Diggs (transferred from TCU), Nichols (transferred from Western Illinois), Watson (transferred from South Dakota).
Freshman/Recruiting Class (1): Russell.
Potential starting lineup: Diggs, Hemingway, Nichols, Quinerly, Smith
Why?: Given that WVU has a new coach in Dawn Plitzuweit, it's interesting that she inherits three players from last year's team that either started every game or were among the team's Top 7 players in scoring. Smith (9.1 points) and Hemingway (5.2 points) started every game last season. Quinerly started 12 games, played in all 30, and averaged 8.8 points. That gives Plitzuweit a foundation to start with. Nichols is a fifth-year player who comes to WVU after scoring more than 15 points per game last season for Western Illinois. The Mountaineers are short on experienced height, and Diggs played at TCU last season, averaging 6 points and 3.2 rebounds. She can also connect from the arc, shooting 44 percent, so she can stretch defenses.
The bench: Bates, Blacksten, Samuel, Watson.
Why? Bates comes to WVU from Georgia Tech, where she didn't get much playing time for a team that reached the NCAA Tournament the past two seasons. Blacksten transfers in from Colorado looking for more opportunity, too. Samuel was with the Mountaineers last season and averaged more than four points per game. Watson followed Plitzuweit from South Dakota, where the Coyotes reached the Sweet 16, beating Baylor in the second round. She started nearly every game and averaged nearly six points per game.
The wild card: Russell. There is plenty of opportunity for playing time on this team, and Russell comes to the Mountaineers as a Top 100 player in the country according to ESPN. She scored more than 2,000 points in high school and was, at various times, the team's defensive and offensive MVP. She could get some considerable early playing time if the veterans on this team don't take hold.
You can find Matthew Postins on Twitter @PostinsPostcard.