Big 12 News
Big 12 Conference Ranks Third in 2022 College Football TV Viewership Numbers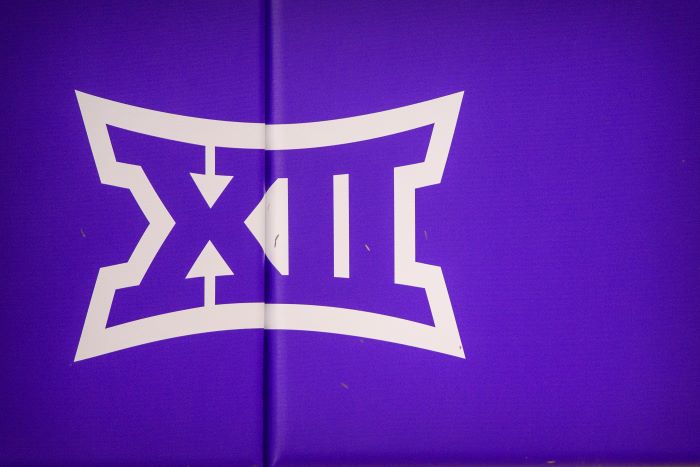 The Big 12 football season has been one of the most exciting seasons ever with as deep of a conference as any in all of college football. Analytically, the Big 12 Conference has been neck-and-neck with the SEC this season as the best conference in the sport.
And now, we've gotten proof that the thrilling Big 12 season is translating to big viewership numbers as well.
The below information was shared on Twitter by Iowa State athletic director Jamie Pollard, which shows the Big 12 currently ranks third among all conferences in average viewers per game this season with 1.78 million, only behind the SEC (3.36 million) and the ACC (2.64 million).
Considering the Big 12 hasn't gotten the most favorable TV slots in recent weeks from the standpoint of time of TV network, this is even more impressive. And if you think it's all Oklahoma or Texas driving the ship, there's no doubt they play a huge role, but just look at Oklahoma State vs. TCU. When the Big 12 gets a prime time and slot (ABC, FOX, etc.), the numbers are still darn good.
And another prime example of how the future of this league will look, the 2021 Big 12 Conference Championship Game was the third-highest viewed conference title game in college football last season.
SEC 15.3M (Alabama-Georgia)
Big Ten 11.7M (Michigan-Iowa)
Big 12 8.0M (Baylor-Oklahoma State)
Pac-12 4.2M (Utah-Oregon)
AAC 3.4M (Cincinnati-Houston)
ACC 2.7M (Pittsburgh-Wake) 57,856
And with the Big 12 Conference in the early negotiating phase of its next TV deal, commissioner Brett Yormark said at Big 12 basketball media days this week that his gut tells him that a TV deal with ESPN and Fox would get done before the exclusive negotiating window in 16 months.