featured
Brett Yormark: Big 12 to Decide on New TV Agreement in 'Next Week or Two'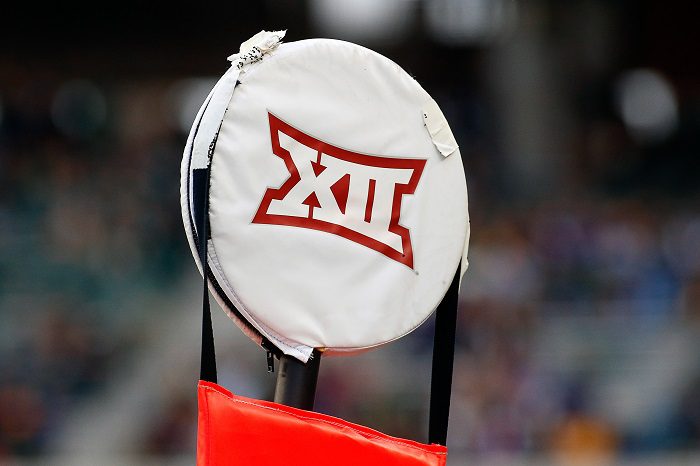 The Big Men's Basketball Tipoff was wrapping up on Wednesday afternoon when a potential bombshell report from Ari Temkin, host of Big 12 Now on SiriusXM Radio.
According to Temkin, Big 12 Commissioner Brett Yormark hinted that the league could have an announcement concerning a new television agreement soon. Yormark said that a decision will come from the Big 12 "in the next couple of weeks."
Here is Temkin's announcement, via his personal Twitter page.
This is obviously big news for the conference, especially when you consider that the Pac-12 and its current television partner failed to reach an agreement during its second exclusive negotiating window, which ended on October 7.
Yesterday, during the Big 12 Women's Basketball Tipoff, Yormark told media that "his gut" tells him that a TV deal with ESPN and Fox would get done before the exclusive negotiating window in 16 months.
"Initially, it was all about is this something we want to pursue?" he said. "Is there a desire to get to the table and see if we can do an early extension? I think on both sides, the answer to that question was, yes, Everyone's motivated. The question is, can we get to a deal? And I have some parameters in place that I'm looking for. and we'll see if we can get there. If we can't, we'll wait 16 months, and then ultimately go into that exclusive negotiating period. My gut tells me we get something done before that."
If Yormark's timeline comes to pass, the Big 12 could have an extended media rights deal well before the exclusive negotiating window opens in 16 months.