Big 12 News
Jalon Daniels Still Not Practicing Ahead of Baylor Game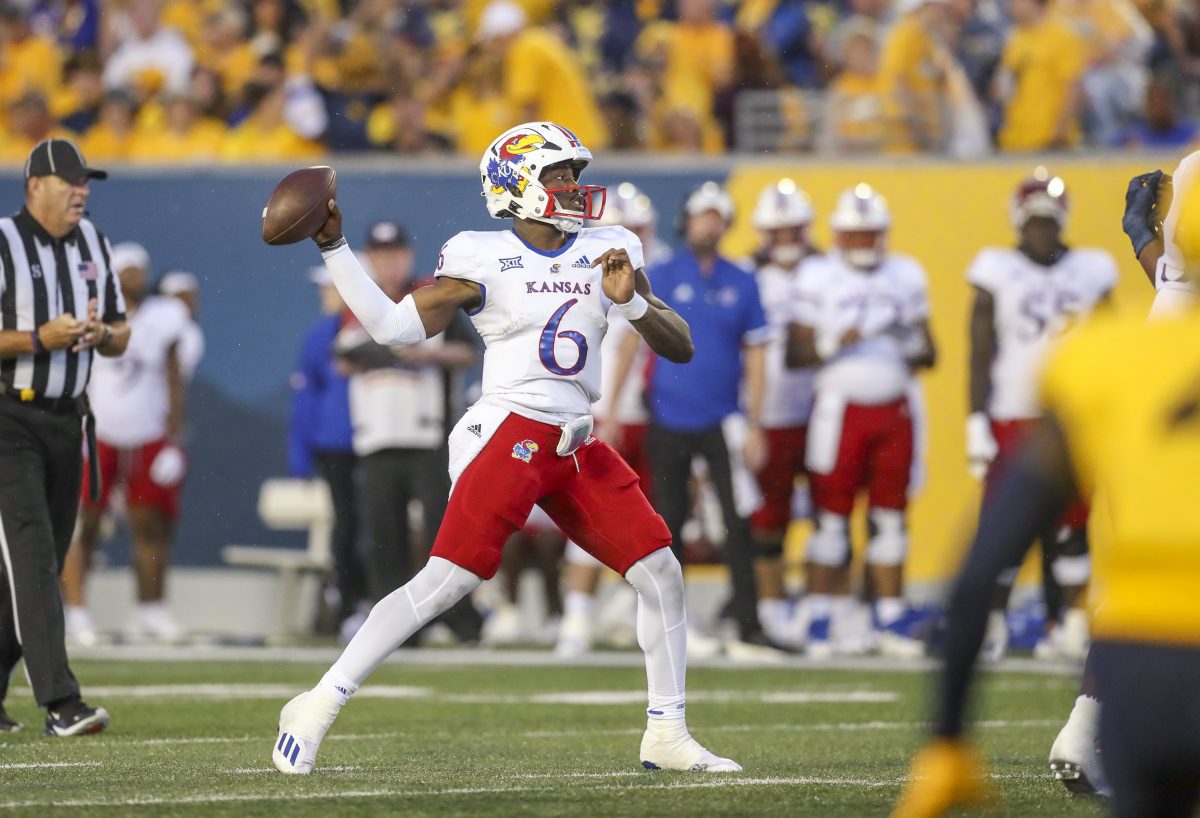 Lance Leipold addressed the media yesterday and mentioned that quarterback Jalon Daniels is still not practicing ahead of Saturday's game with Baylor.
Daniels' injury reports this season have been inconsistent and inaccurate as the last report surprised Daniels himself.
He continues to work his way back from a shoulder injury suffered against TCU while Jayhawk fans continue to pray for his return to action in 2022.
Last week, Kansas went to Norman and lost 52-42 to a reeling Oklahoma team without Daniels, although Jason Bean played admirably in his absense, completing 16 of 27 passes for 265 yards and four touchdowns. Bean did throw two costly interceptions, which is something that Daniels had avoided for the most part this season.
Joining Daniels in the report from Leipold is cornerback Cobee Bryant who was carted off the field in Saturday's game. Bryant suffered a left ankle injury that head coach Lance Leipold described as a "wait and see situation."
The health of the Jayhawks is something that fans will keep an eye on as Kansas enters the tougher half of its schedule. If both players can return, the Jayhawks should have some optimism about finishing strong, and making a bowl game.