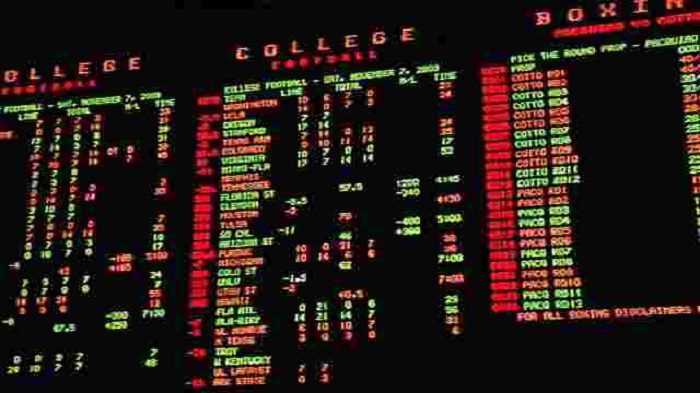 College football is back and that means our Big 12 football picks against the spread are also returning with Week 8 getting underway! The Big 12 is finally fully into conference play. We are looking to have a bounce-back week after the Big 12 picks went 3-1 against the spread last week and are now 24-18-2 against the spread this season.
Here we go with Week 8!
Kansas vs. Baylor
The Jayhawks have lost two in a row to put a damper on their 5-0 start and after some big injuries and no bye weeks (they have one coming up), KU is limping into its second-straight road trip in Waco, while Baylor is home and refreshed after a mini bye week following their game against West Virginia last Thursday. The Jayhawks have struggled mightily on the defensive side of the ball and while back up QB Jason Bean has kept up pace as best as he can, this defense is going to have to start slowing people down. But that won't happen this week with Blake Shapen healthy and back at QB, according to Baylor head coach Dave Aranda. The Bears are fired up after their tough loss in Morgantown and roll past a tired and banged up KU team at home.
The Pick: Baylor -9.5
West Virginia vs. Texas Tech
The Red Raiders are coming off a bye week, however WVU had a mini-bye week following their win over Baylor last Thursday. Both defenses are struggling, and on the other side of the ball, Texas Tech has allowed 23 sacks in six games. This presents a huge opportunity for Dante Stills and a solid WVU defensive front. Also of note, WVU's defense is ranked third in red zone defense in the Big 12, while Texas Tech's is last. The Mountaineers can absolutely hang in this game on the road, if not win it.
The Pick: West Virginia +6.5
Texas vs. Oklahoma State
This game has become a classic in the Big 12. The last five meetings between Oklahoma State and Texas, and six of the last seven games, have been decided by eight points or less. And while there is some concern around OSU QB Spencer Sanders' shoulder, this team has been rock solid as home underdogs. Since 2016, Oklahoma State has been a home underdog just five times and covered the spread in four of those games and won four of the five straight up. And for Texas, Quinn Ewers struggled a bit last week and will be playing in the toughest environment he's ever played in as a quarterback in Stillwater. I'm taking the points.
The Pick: Oklahoma State +6
K-State vs. TCU
TCU is averaging a Big 12-best 6.3 yards per carry, while K-State, despite its strong defense, is giving up 3.9 yards per carry, which is third-worst in the Big 12. TCU's defense has struggled at times, but they're taking chances, with the second-most interceptions in the Big 12 (6) this season. K-State has yet to throw a pick this year, but I think Martinez is due for one of those, which will turn the tide in this game. TCU's offensive line has done a great job this season as well and will be able to negate K-State's pass rush as the Horned Frogs win this one at home and cover.
The Pick: TCU -3.5