Big 12 News
Brent Venables Six-Year Contract is Fully Guaranteed: Report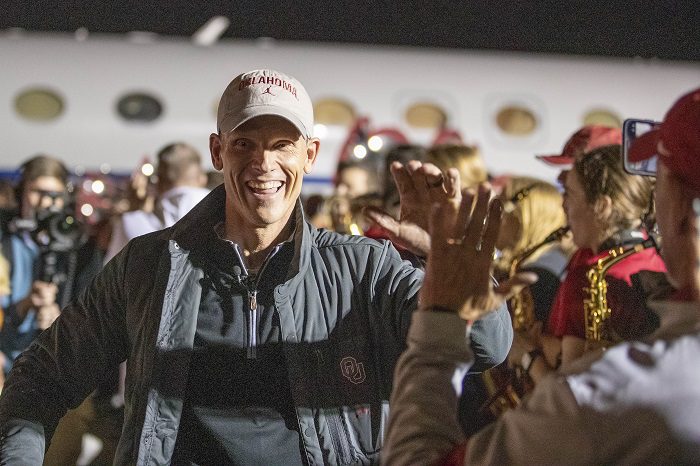 There's no doubt that Oklahoma is off to a rough start in the Brent Venables era, but for OU fans already wanting to look elsewhere for a new head coach, a new report suggests those fans are going to be disappointed to know Brent Venables contract is sweeter than many may have expected.
According to Stewart Mandel of The Athletic, Venables' entire six-year contract is fully guaranteed, which means that the Sooners would be on the hook for every last dollar if those chose to fire him. Brent Venables and Oklahoma agreed to a six-year, $43.5 million contract in the offseason.
Venables became the first first-year head coach in Oklahoma history to lose his first three conference games and his 49-0 loss to Texas was the most lopsided Texas win in Red River Rivalry history. The start has caused Colin Cowherd to suggest OU move on from Venables and go hire Matt Rhule.
After Rhule was fired by the Carolina Panthers, Vegas oddsmakers gave OU 12-1 odds for Rhule to be the next head coach in Norman.
It's not necessarily unusual to guarantee an entire contract, but Oklahoma fans can be grateful they aren't stuck in the situation that Texas A&M is with Jimbo Fisher. Fisher's contract is also guaranteed, however it's worth more than double Venables' deal at more than $80 million. And Jimbo's track record of mediocrity at A&M is far lengthier than Venables', who is in Year 1 and working to get his players into the program.
The Sooners are on a bye week after they picked up their first Big 12 win of the season last week against Kansas.