Big 12 News
Brett Yormark on Big 12 Expansion: 'I'm Going to be Very Transparent on My Desires to Go National'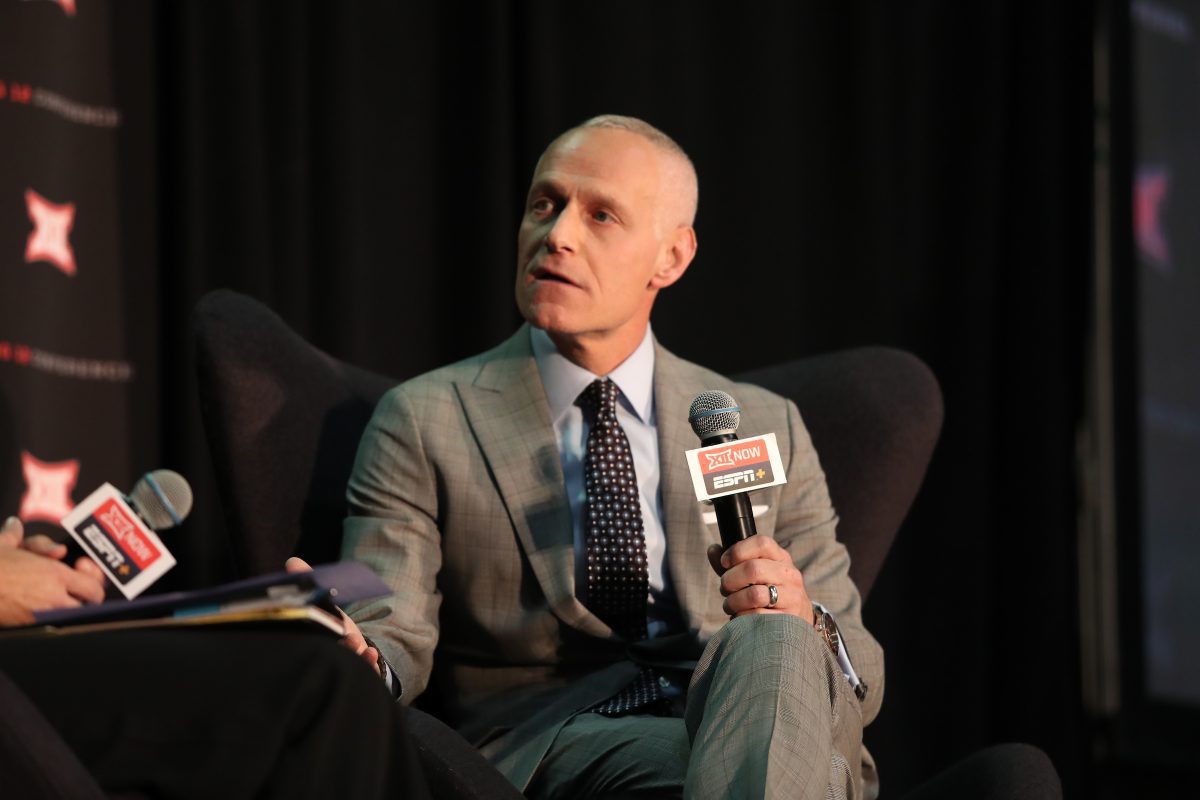 If there was only one word to describe Brett Yormark's approach to conference expansion, it would have to be aggressive.
From the first time he stepped in front of a microphone as the Big 12 Commissioner, it was apparent that he is pushing to add more value to the Big 12, and if given the right opportunity, that would mean expansion.
There have been rumors and speculation surrounding Yormark's desire to add teams from a slowly diminishing Pac-12, but nothing concrete has come in the aftermath of USC and UCLA leaving the conference this summer. Still, it has remained a topic of conversation in nearly every public appearance that Yormark has made in the last few months, and that continued on Tuesday at Luncheon in Waco, Texas.
"We've got a great opportunity in front of us," Yormark said at Tuesday's Greater Waco Chamber of Commerce Tip Off Luncheon. "Great member institutions, great leadership across the conference, and I don't think there's been a better time than right now in the history of this conference, and my goal is to seize the opportunity in front of us and make the most of it."
There have been reports that the Big 12 is close to extending its media rights deal with its television partners, and Yormark himself said that a decision could be coming in the "next week or two" during last week's Big 12 basketball media days.
"We've had meaningful engagement with ESPN and Fox," Yormark said. "When I took the job, I felt if there's an opportunity to get an early extension, which would afford this conference stability and clarity from an economic point of view, that we should pursue it. ESPN and Fox love the new narrative of the Big 12 and what we envision and where we want to take it."
Yormark has been clear all along about his intentions to expand westward and to expand the Big 12 footprint, so, as he says, making the Big 12 brand national is the main goal.
"I'm going to telegraph it, I'm going to be very transparent to take action to expand, and I've done that," Yormark said. "The rationale behind it is I aspire for this conference to be truly national. From a geographic standpoint, we need to have fans and institutions spread across this great country, from east to west. In addition, I want to provide scheduling opportunities for our media partners, so we're in every time zone."
"I love the makeup of this conference right now with the eight members and the four we're going to welcome in July. We bring in four schools, we go from five states to eight states, we go from 40 million people in our geographic footprint to 75 million, so we're truly on our way to going national. But I want more. Wanting more doesn't necessarily mean you're going to do it. It's got to create value to the Big 12, it's got to be for all the right reasons."