Kansas Jayhawks
Lance Leipold Explains Why Kansas Fans Being Upset Over Losing is Good for Program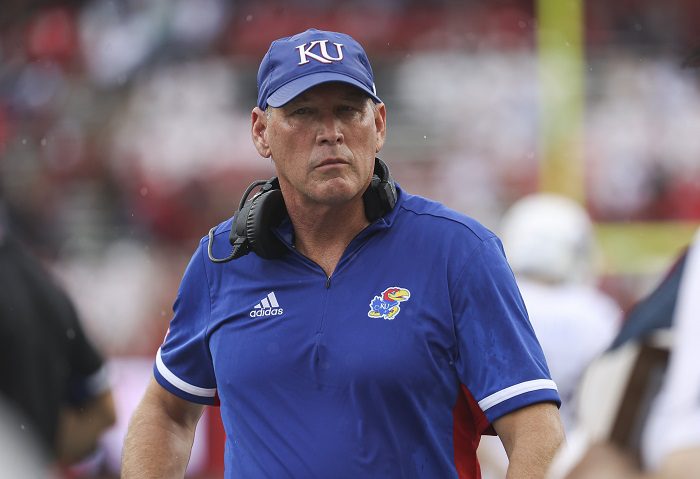 Over the last calendar year, we have seen the Kansas football program morph into a team that is not just competitive, but is also winning a lot of football games.
Reasons 1a, 1b, and 1c are the efforts of second-year head coach Lance Leipold, who has been the driving force for a culture change in Lawrence. Kansas is currently 5-3 (2-3 Big 12) and has already surpassed its win total from every season prior since 2009.
The Jayhawks could have staying power too if Leipold does indeed stick around and continue building the program up from the ground level. He has said several times that he is happy where his feet are, which is good news for KU, but the last few weeks have put a bit of a damper on the red-hot Kansas team. This past weekend, Kansas lost by 12 to a good Baylor team, and had quite a run in the second half to cut a 28-3 deficit to 28-23 late in the fourth quarter.
Obviously, after a 5-0 start, the KU faithful are frustrated with a three-game skid. But, if you ask Leipold, that's a good sign of where the program is headed.
Wise words from Coach Leipold, who understands right where his program is and it is headed in the right direction. Kansas has this week off and will host Oklahoma State next weekend.