Big 12 News
Oklahoma Four-Star WR Commit Anthony Evans to Visit Georgia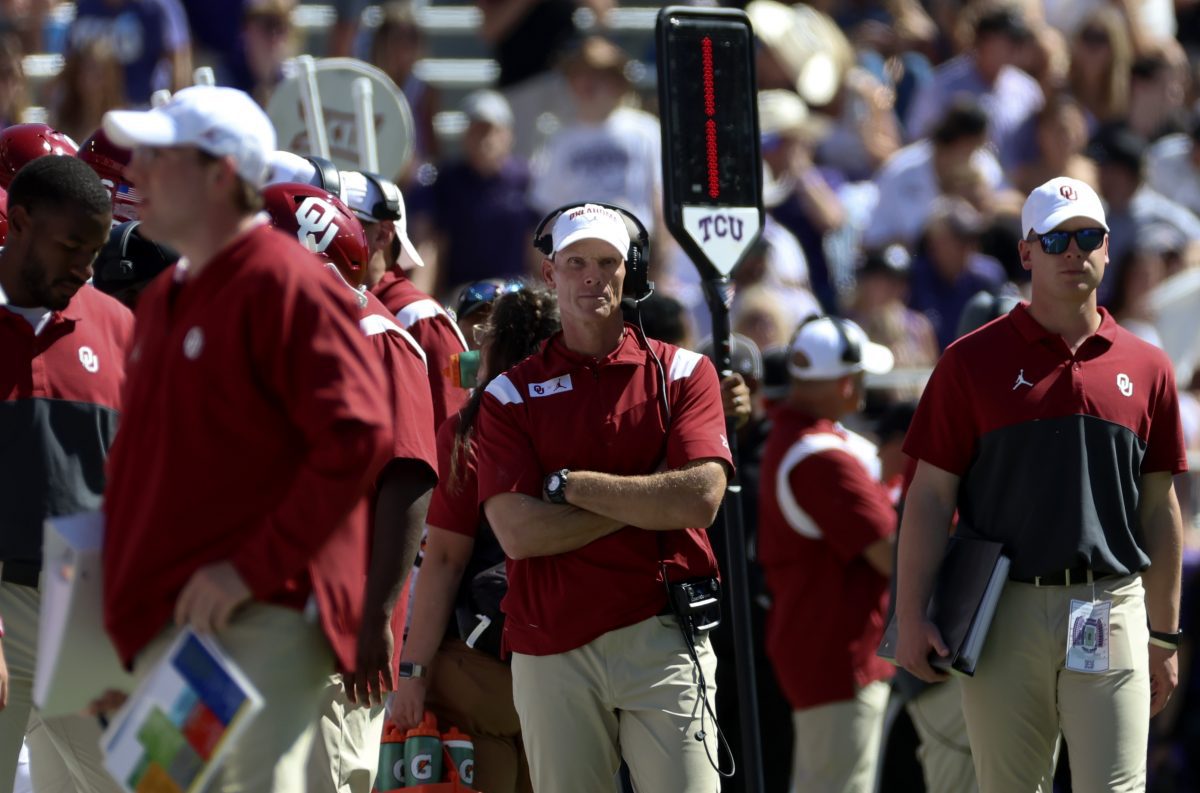 The constant battles of recruiting don't end until national signing day, and that is especially true for blue-chip players in the NIL era.
Oklahoma four-star wide receiver commit Anthony Evans committed to the Sooners back in August and was a big get for OU following the dismissal of WR coach Cale Gundy.
Georgia was thought to be the frontrunner just before Evans committed, but a late push from the Sooners got him to commit to the Crimson and Cream.
Now, just around two months later, On3 reports that Evans is looking to take an unofficial visit to Georgia on Saturday, November 5 for the much-anticipated matchup between Georgia and Tennessee. Evans took his official to Athens back in June and will now reportedly be in attendance for one of the biggest games of the 2022 college football season.
This is an interesting development, as Brent Venables and the Oklahoma staff have been very clear about their idea of the word commitment.
Over the summer, Venables made headlines by laying out his philosophy on recruiting and had this to say.
"There are a lot of flaws in taking a commitment, making a reservation and then going and doing your thing," Venables said. "How can I manage a roster or who else I have to offer if I have nine guys committed but they are going to Bama, Georgia, LSU and A&M? How can I manage? How can I take commitments when I don't know what my numbers are?
"I don't want a guy to commit. Do not commit. 'Hey coach, I'm ready to commit.' 'Hey buddy, here's what commitment looks like now.' I want to make sure you know, that you know, that you know, that you know, so when I say, 'Will you marry me?' and you say, 'Yes,' we get married and we start off on the right foot, not like I dated four or five women and all of a sudden we're feeling some kind of way. Is someone actually going to show up?"
It will be interesting to see how the Oklahoma staff handles this situation and if they will look elsewhere for pass catchers with this news coming out. Oklahoma's 2023 recruiting class currently ranks fourth nationally, with Evans being their 12th-highest rated commitment.