Baylor Bears
Big 12 Bets: An Underdog, Lock, and Bad Bet for Week 9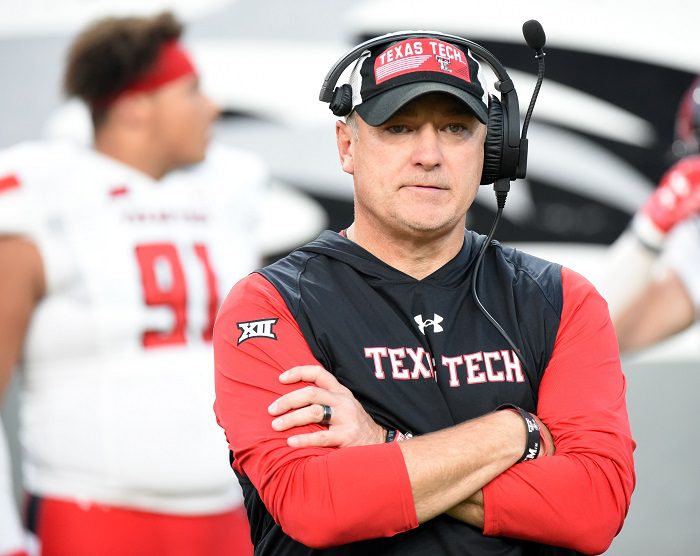 One of the beautiful things about college football is the parity and chaos that we see each and every week. There are, after all, 22 moving parts on the field every time that the ball is snapped, and just one player out of place can change the course of a game, hell even a season, in just one play.
While watching football and understanding the nuances of what is going on takes a bit of experience, the real talent is in being able to put your money where your mouth is when it comes to betting on the world's greatest sport.
Here are some betting trends you should pay attention to in Week 9 of Big 12 action, with an upset, a lock, and a bad bet to avoid on Saturday.
Want an example of how tough the Big 12 schedule is from week to week? The ninth-ranked team in the country, who is coming off an upset of the No. 20 team in last week's poll, is a 1.5-point underdog to the No. 22 team in the country that might be without its starting quarterback. This line confused me from the moment that it came out on Sunday, and my gut tells me that Oklahoma State will get the win this weekend in Manhattan. However, as I mentioned, this league is ridiculously tough and there are several scenarios where Kansas State takes down the Pokes at home and climbs right back into the conference title hunt after dropping a game to TCU last week.
Underdogs for 2022: 3-4 SU; 5-2 ATS
Speaking of the Horned Frogs, their line against a 3-4 West Virginia is another example of the depth in the Big 12. An undefeated, top-ten team is less than a touchdown favorite against a team that is 1-3 in conference play? While I do believe that West Virginia is better than its record indicates, I don't see them taking this game down to the wire with TCU. I wouldn't be surprised if they did, but this feels like a game that TCU should win by 10 to 14 points, if not more. Sure, West Virginia has the home-field advantage, but it's without its top rusher and was last seen sleepwalking in Lubbock. Give me Hypnotoad.
Locks for 2022: 3-4
The last three games in this series have ended 27-24, 24-23, 33-30, and I don't see there being much difference this time around. Texas Tech and Baylor will trade blows in something of a slugfest in the first annual Joey McGuire Bowl, and the final score will look something like 30-27. I had a hard time picking a winner in this game and ended up rolling with the home team, simply because they are just that: the home team. I don't see this game getting any higher than 63 points, as that would like require both teams to eclipse 30 points with how close it will be. Stay away from the over here and spend your money somewhere else.
Bad Bets for 2022: 6-1