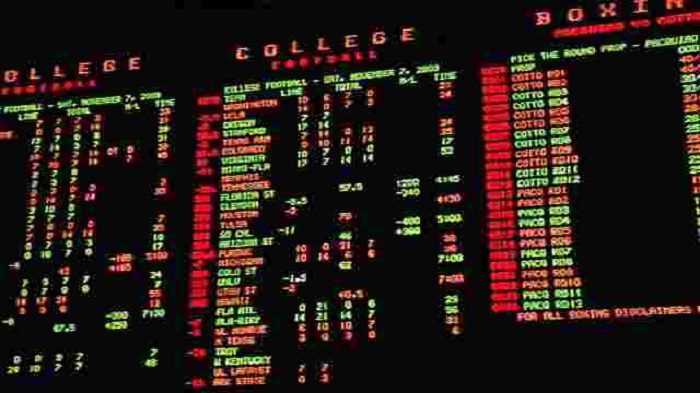 College football is back and that means our Big 12 football picks against the spread are also returning with Week 9 getting underway! The Big 12 is finally fully into conference play. We are looking to have a bounce-back week after the Big 12 picks went 3-1 against the spread last week and are now 27-19-2 against the spread this season.
Here we go with Week 9!
TCU vs. West Virginia
Morgantown can be a tough place to play, but I believe the fan base is checked out and ready to move on from Neal Brown. So will WVU fans really show up in full force for this game to try and help their team to victory? I have my concerns. And then, you get to the game itself. TCU is the most efficient offense in the league going up against the least efficient defense in the league. TCU has the second-highest scoring offense against the second-worst scoring defense in the Big 12. And then there's the turnovers. WVU has just two interceptions in seven games, while TCU has eight in seven games. I'll buy the half point to be safe, but I like TCU, a lot.
The Pick: TCU -7
Oklahoma vs. Iowa State
This game is a tough one to figure out, but for me, it comes down to Iowa State being unable to take advantage of Oklahoma's weaknesses. OU has given up the second most sacks in the Big 12, but Iowa State hasn't been able to get to the quarterback this season, ranking last in the league. Also, Oklahoma is last in the Big 12 in rushing defense, but Iowa State's rushing game in the worst in the conference. Dillon Gabriel makes OU a different team, which I believe we will see on display on Saturday.
The Pick: Oklahoma -1
Oklahoma State vs. K-State
Mike Gundy, in the words of Rodney Dangerfield, "gets no respect". Oklahoma State has been an underdog in three of their four Big 12 games this season. They are 3-1 in conference play. Here they are an underdog again going to K-State, against a team that has serious questions at quarterback heading into this one. Plus, K-State's defense is solid, but they have played three of the top 5 lowest-scoring offenses in the Big 12 so far this season, so are their strong defensive numbers a bit skewed? Possibly. Lastly, back to Gundy, he is 15-2 against the spread as an underdog since 2018. What gives? Mike Gundy, my ride or die!
The Pick: Oklahoma State +1
Baylor vs. Texas Tech
This is a feel game as much as anything. Tech is coming off a huge and emotional win, as this team continues to exceed expectations. However, Baylor remains the better all-around team and while Behren Morton may end up being the better quarterback, if I have to win one game today, I'm going with Blake Shapen. There is the emotional angle with Joey Mcguire taking on his former team and Patrick Mahomes in town to enter the Texas Tech Hall of Fame, but I'm not buying into that side of it. Give me the Bears, who are the underdog, which feels like the reverse line of where it should be.
The Pick: Baylor +2