Baylor Bears
Baylor vs. Oklahoma Kick Off Time Announced For Week 10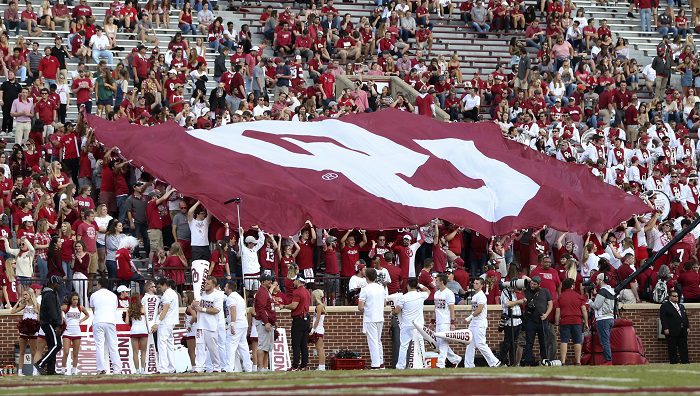 The Week 10 Big 12 football kick off times are beginning to be announced on Saturday as the Week 9 games close out.
After Oklahoma beat Iowa State on Saturday, it was announced later in the day that OU's home game against Baylor on Saturday, November 5th would kick off at 2:00 CT on ESPN+.
You can sign up for ESPN+ here for $9.99 per month (or $99.99 per year) and cancel at any time.
After Brent Venables became the first Oklahoma head coach to ever lose his first three conference games, the Sooners have won two in a row, including Saturday's 27-13 win over Iowa State in Ames.
Brent Venables' squad showed signs of life defensively and held Iowa State to just 13 points and 378 total yards. The Cyclones were only able to manage 66 yards on the ground, which ultimately proved their demise, as they became one-dimensional offensively and never truly got into rhythm. The Sooners' defense also forced three turnovers, all interceptions, including a huge interception and 37-yard return from Danny Stutsman that set the Sooners up with a 1st-and-Goal, which they turned into seven points, giving Oklahoma a 27-13 lead that they never relinquished.
Meantime, Baylor is on the road against Texas Tech as the Bears try to keep themselves in the Big 12 title hunt.
Baylor won the match up 27-14 last season, which snapped a seven-game losing streak to the Sooners. Oklahoma holds the all-time edge by a wide margin, 28-4.