Big 12 News
Texas Tech vs. TCU Named Big Noon Kickoff Game for Week 10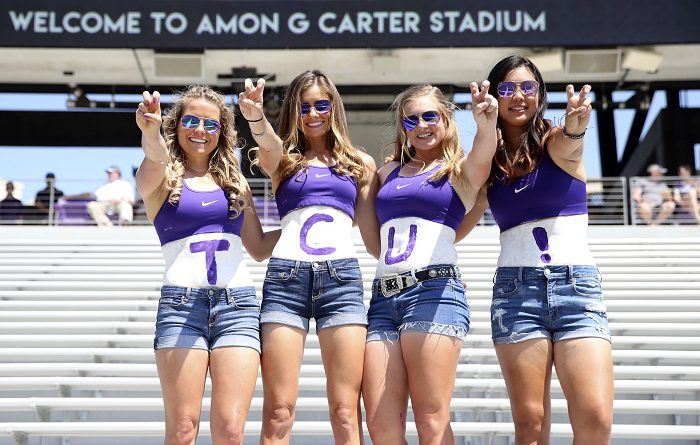 After TCU beat West Virginia on Saturday, FOX Sports announced that TCU's home game against Texas Tech would be the game for Big Noon Kickoff next Saturday.
The announcement came down on Saturday afternoon.
The Horned Frogs got by West Virginia on the road and will be ranked in the Top 10 when the first College Football Playoff rankings come out on Tuesday night.
Meantime, Texas Tech has been one of the surprise teams of the college football season thus far. Tech is 4-3 on the season after beating the Mountaineers last week. The Red Raiders host Baylor on Saturday night as part of a big weekend that includes putting former quarterback Patrick Mahomes into their Hall of Fame.
TCU has dominated the series as of late, beating Texas Tech in three straight games, and four of the last five, including last season's 52-31 victory. As for all-time, the series is pretty even, as Texas Tech holds a 32-29 edge over the Horned Frogs.
The two programs go back to the Southwest Conference, before Tech joined the Big 12. They only played each other twice between 1995 and 2012, but then when the Horned Frogs came into the league, they've played each season with TCU holding a 6-4 edge.
Big Noon Kickoff was in the Big Ten for Week 9 as they had Penn State vs. Ohio State on Saturday.