Iowa State Cyclones
Watch: Iowa State Fan Throws Football Out of Stadium After Oklahoma Extra Point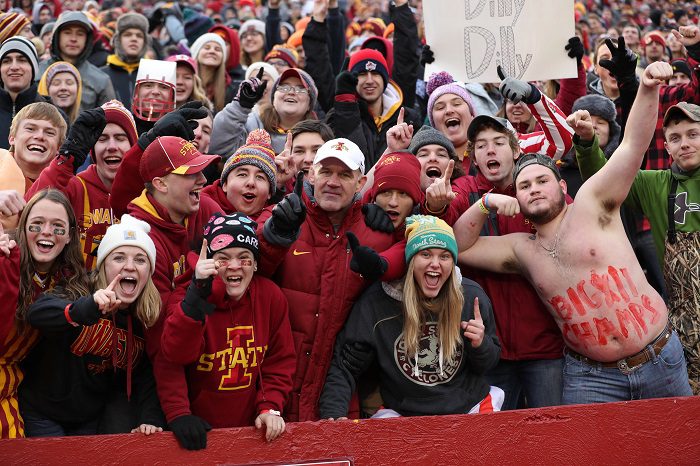 Iowa State football fell to 0-5 in Big 12 play and 3-5 overall after losing to Oklahoma 27-13 on Saturday. It has been the most disappointing season thus far for Matt Campbell since Year 1 in Ames. But if there was a bright spot on Saturday, this would be it.
After an Oklahoma extra point during the game, the Iowa State student section got ahold of the football, tossed it to the upper deck where a fan then tossed it out of the stadium to big cheers.
Here's a look at the video.
It was one of the few moments where Iowa State fans could celebrate on Saturday as the offense remained anemic and the defense couldn't keep Dillon Gabriel and the Sooners in check enough to keep this game close. It was the fifth straight loss for Iowa State (3-5, 0-5). The previous four defeats had been by a total of 14 points.
Iowa State QB Hunter Dekkers threw three interceptions, there were several untimely penalties, missed snaps and more.
If there is good news for the Iowa State faithful, their most winnable game of the Big 12 season likely comes next week when they welcome in the West Virginia Mountaineers. The game will kick off at 2:30 CST on ESPN+.