Big 12 News
Big 12 Conference Reaches New Six-Year Media Rights Agreement with ESPN, FOX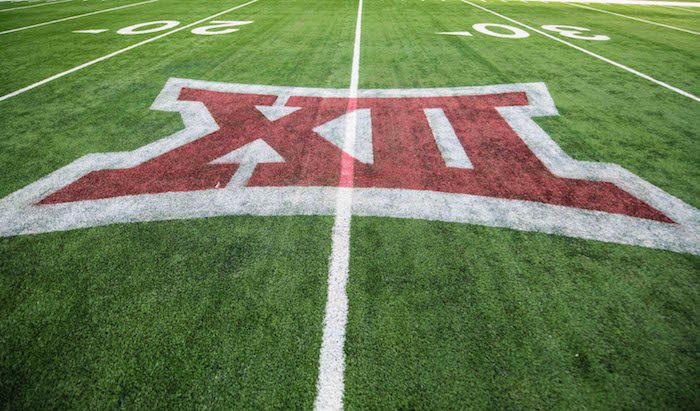 The Big 12 Conference will continue its partnership with ESPN and FOX, as they parties have agreed on a new six-year media rights agreement, according to the Sports Business Journal.
The deal is worth a total of $2.28B, an annual average of $380M, according to sources. The Big 12 has two years remaining on its current deal, which runs through the 2024-25 season at an annual average of $220M in its final years. The new six-year extension runs through 2030-31.
This is a big win for new commissioner Brett Yormark who took over his post on August 1st and convinced the TV networks to begin conversations early, despite the fact that the early negotiating window did not technically begin until February 2024.
This is a huge development for a conference that was on the verge of extinction just over one year ago when Texas and Oklahoma announced plans to leave the Big 12 for the SEC. This sent the Big 12 into scramble mode, but the league was able to add BYU, UCF, Houston and Cincinnati, as the four new schools will join the conference in 2023, with Texas and OU leaving in 2025.
According to SBJ, the conference also prefers the shorter six-year deal that runs through 2031 means that the Big 12 will be back in the market ahead of both the SEC, whose deal with ESPN goes through 2034, and the ACC, whose ESPN deal expires in 2036.
ESPN will have first dibs for football and basketball. ESPN gets the top four football picks each season, six of the top eight picks, eight of the top 12 picks and 12 of the top 20 picks. Also, ESPN also gets the rights to the Big 12 football championship game and the basketball tournament championship game.
The Big 12's parity reportedly helped seal the deal, as FOX Sports recognized the depth of the league going forward, which compelled them to be a part of the package for FOX and FOX Sports 1.
Fox's deal also provides a slate of Big 12 college basketball games on Fox and FS1 for the first time.
This move also gives the Big 12 a huge leg up on the Pac-12, who does not have an extension of their TV deal, which ends in 2024.