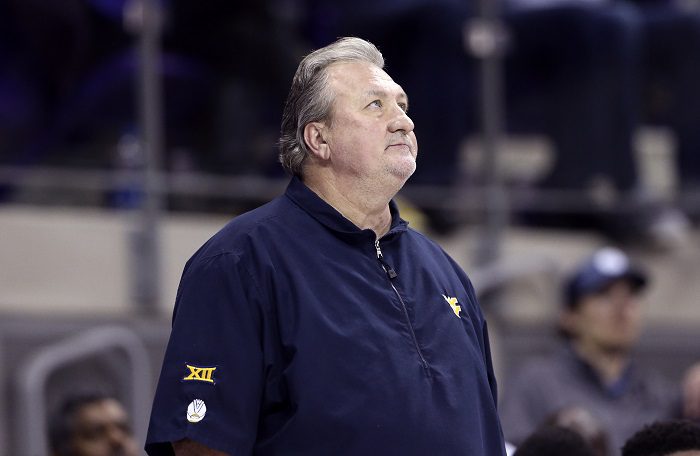 The West Virginia Mountaineers have taken in Manhattan's Jose Perez as a transfer and he hopes to be eligible for the 2022-23 men's basketball season.
The transfer has been reported by several outlets. West Virginia has not posted a release.
Perez is one of several players who left the Manhattan program after the Jaspers changed head coaches. Steve Masiello left after 11 years and was replaced on an interim basis by RaShawn Stores.
Perez told reporters after the announcement that everyone on the team might enter the transfer portal.
He was one of them. And his arrival in Morgantown — assuming he gets a waiver this season — would be quite the coup for head coach Bob Huggins and his staff.
Perez was named the MAAC Preseason Player of the Year and was coming off a 2021-22 in which he averaged 18.9 points and 4.5 rebounds. That would make him the highest-scoring player on the Mountaineers, based on past experience at other programs.
Perez is a fifth-year senior. He told 247Sports.com that WVU is working to put in the waiver request immediately.
"They said I wasn't a want but a need for them," Perez told 247Sports. "I won't have to look over my shoulder and I'll be able to just play my game."
Perez would be the eighth transfer on the Mountaineers, along with forward Jimmy Bell Jr. (from Moberly Area CC), forward Emmitt Matthews Jr. (former WVU player who transferred back from Washington), forward Tre Mitchell (from Texas), forward Erik Stevenson (South Carolina), forward Patrick Suemnick (from Triton College), guard Joe Toussaint (from Iowa), and forward Mohmaed Wague (from Harcum College).
The Mountaineers open the season on Nov. 7 at home against Mount St. Mary's
You can find Matthew Postins on Twitter @PostinsPostcard.