Big 12 News
Former Five-Star OT Logan Brown Transferring from Wisconsin to Kansas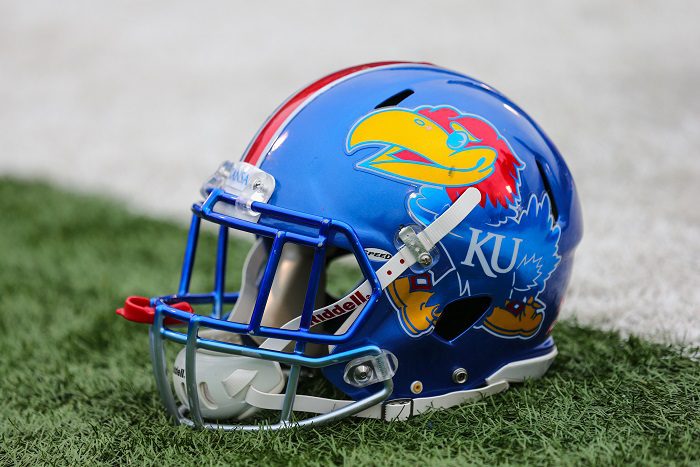 Logan Brown, a former five-star offensive tackle at the University of Wisconsin, will finish his collegiate career at Kansas University under Lance Leipold.
Brown was dismissed from the Wisconsin program after an "internal incident," interim head coach Jim Leonhard told reporters on October 13. Brown's decision to enter the transfer portal was no really even a choice, Leonhard says.
"It was not a choice," Leonhard said. "He was dismissed from our program."
Now, just about two weeks after his dismissal, Brown announced his decision to land at KU, which has experienced quite the resurgence in 2022.
Brown redshirted in 2019 before seeing action in all seven games of the 2020 season and all 13 games in 2021. He had started three games and appeared in the first six games in 2022 before being dismissed.
Brown's second chance at Kansas is huge for him and his new program, which is set to lose senior tackle Earl Bostick Jr. to the NFL following the 2022 season. Getting a player of Brown's caliber is likely to result in a plug-and-play scenario for Kansas, as Brown will be the only five-star player on KU's roster going into 2023, barring another transfer.
This is terrific news for KU Football, but there is still plenty to play for in 2022, and that starts this week against Oklahoma State. Kansas will play host to the Cowboys this Saturday and opened up as a 3.5-point underdog at home.