Big 12 News
Joey McGuire on QB Situation: 'I Think Behren Will Take the Reps' On Tuesday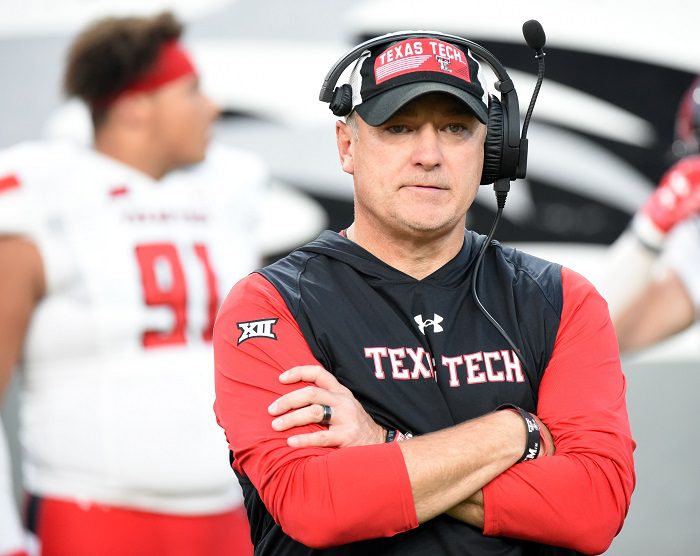 After a disappointing game against Baylor, in which TTU lost 45-17, the Texas Tech quarterback situation is a bit murky with three guys in the room that have started multiple games for the Red Raiders.
The incumbent starter, Behren Morton, went 11 of 34 for 152 yards, one touchdown, and three interceptions. Both Donovan Smith and Tyler Shough entered the game and threw interceptions as well, with Shough's late pick-six sealing the game away.
There's not a clear runaway starter after performances like that, and naturally, that will bring questions from the media concerning the situation going into Tech's game this week against No. 7 TCU.
Today, during media availability, Texas Tech head coach Joey McGuire addressed the quarterback situation the best that he could, being open and transparent about his thoughts heading into Week 10.
"I think we started today and it's probably going to be the same tomorrow that Behren [Morton] would take the [first-team] reps; you know, walk on the field first," McGuire started. "One of his big strengths is how we can run our tempo. It fits him. He gets the ball out fast and he's done that."
McGuire then went on the tell the strengths of the two others in the quarterback room, starting with Donovan Smith.
"With Donovan [Smith], he brings more in the quarterback run game and he has a big arm. He had great throw [against Baylor]… that was a great ball that we dropped in the endzone. Should've been a touchdown."
As McGuire says, the final guy in the room and the starter to begin 2022, Tyler Shough brings a little of both skillsets together.
"Tyler [Shough] kind of brings both [strengths] together," McGuire says of his senior quarterback. "He had a little bit more experience going into the season and can get us in and out of plays a little bit quicker than the other two just because of his experience."
To finalize his answer, McGuire repeated what he has said about "the brand" since he arrived in Lubbock.
"Going into tomorrow, and I think they already know this… you can't be the brand and have [being] competitive as part of your brand and who you are and whenever you come out of a game and different people struggle, not have other people competing for that job."